Hi guys,
I just got a Sky Watcher 100ED APO and will build a pier mount for it. Like the one I built for my C4-R. The old one had a LXD-55 head and worked quite well. Had a table and adjustable feet as well to level the mount. This one: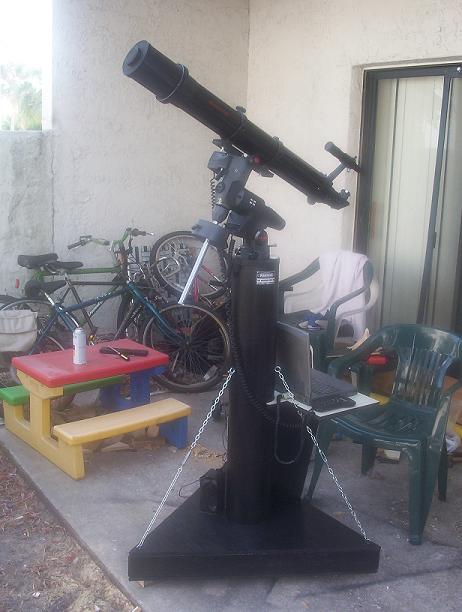 I really don't need a tripod for it. So was wanting to know if any of you guys know of a goto head I could yet, but with out the tripod. Thanks
Edited by cigtech, 14 October 2021 - 12:28 AM.