Hi all,
I rarely if ever post here because the Moon in a 12" is overwhelmingly bright (even with filters, yada yada). Plus I am far more into DSOs...
ANYWAY - I sold the 12" and am tooling around now seriously for the first time with the Meade ETX90.
The last thing I did last night, 10-13-21, before bringing the set up in, was look at the Moon at 31x. I noticed a couple of lit peaks beyond the terminator staring back at me like eyes. It was 7:44 PM EDT. The eyes are prominent enough, but they're at the top right...
This is probably a well-known and maybe even named phenomenon - maybe one of the experts (like Carol L) can tell me? Anyway, it was so nifty looking that I grabbed the iPhone, hoping for the best. Here you go. The second one is (poorly) balanced to better simulate eyepiece impression.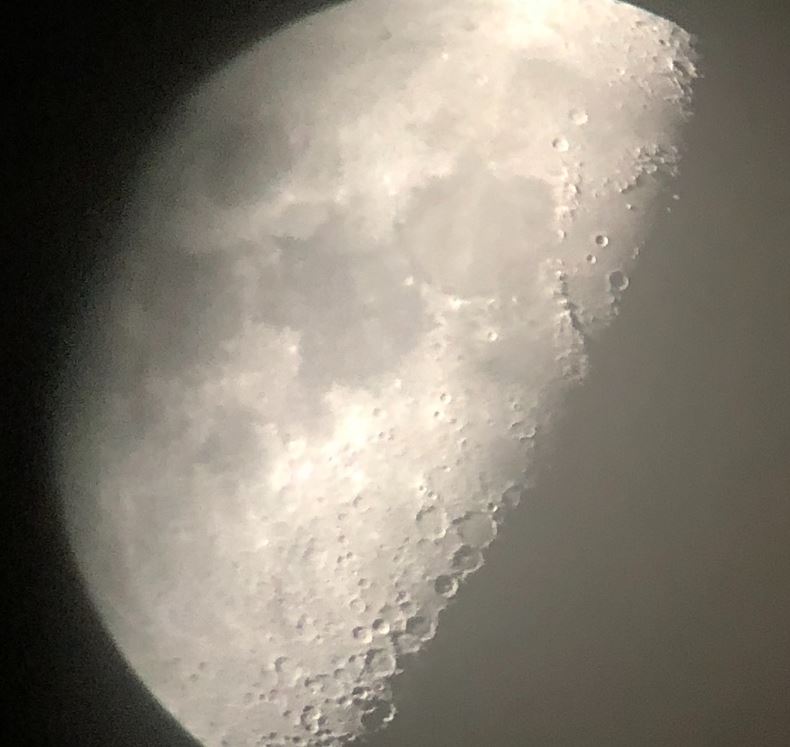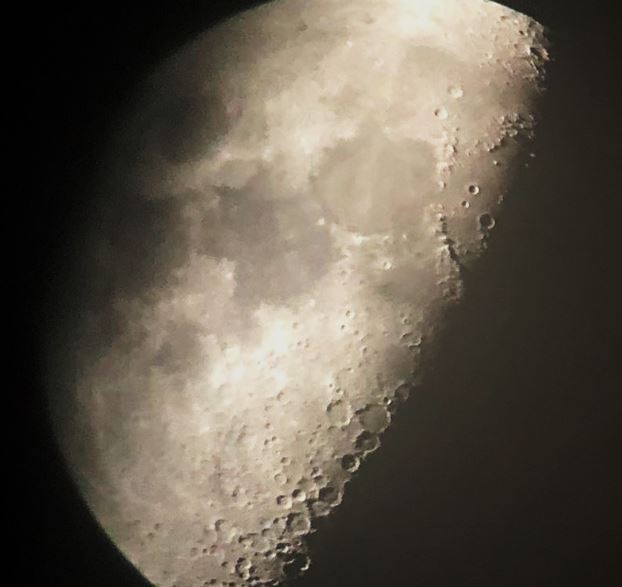 Edited by chrysalis, 14 October 2021 - 05:53 AM.