The object is not Proteus. Thanks for the help. - Vince
Ok. Here is what I think happened. My Neptune subs were pretty dim. I believe that AutoStakkert lost track of several dim subs and put Neptune in the wrong place. To correct for this I raise levels a bit in PIPP and then stacked those subs. My "Proteus" disappeared. Apologies to all.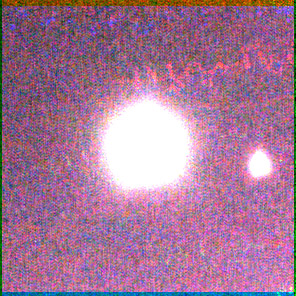 Proteus, Neptune, and Triton on 211013 at 0101Z. This is my first capture magnitude 19.9 Proteus. Average seeing and transparency. 1,000 subs captured in 10 minutes. 750 stacked. Heavy stretch to bring out Proteus. Celestron Nexstar Evolution 9.25, Celestron 2x barlow, ZWO ASI385 camera, ZWO UV/IR Cut Filter, CPWI for telescope control, and SharpCap for image capture. Image processed in AutoStakkert and Photoshop. Image enlarged 2x with Topaz Gigapixel AI. I use Celestron StarSense for initial alignment (really works well for me) and the Celestron Electronic Focus Motor (eliminates scope shake when focusing.) All of this is attached to an old Dell laptop. The laptop allows me to run the scope over WiFi from my home office.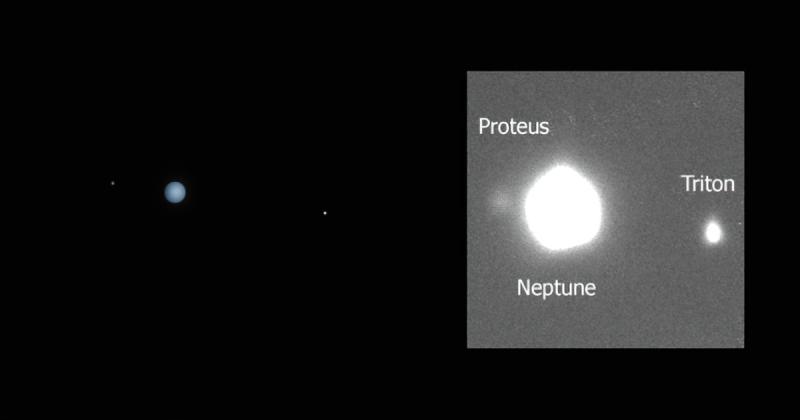 Edited by lainev, 14 October 2021 - 06:57 PM.