Somewhat clear sky last night, so decided to try M45. I have never imaged this before, tried a couple weeks ago but all the subs were junk. Gave it another shot last night and pretty happy with the result.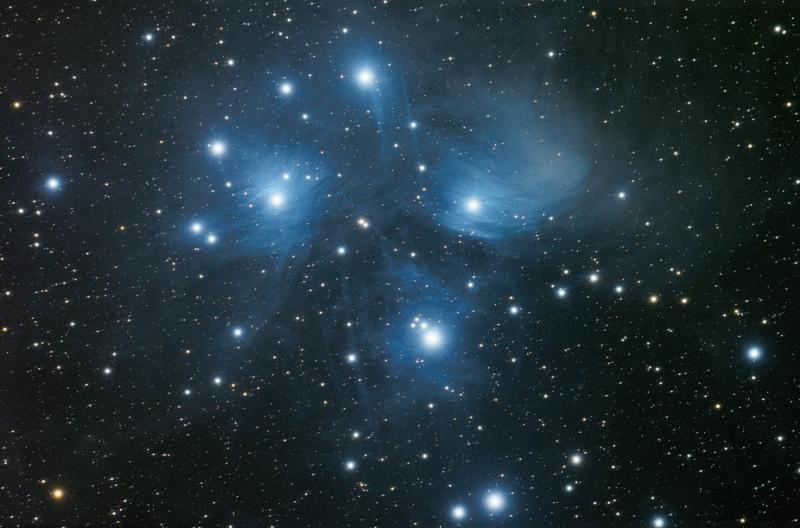 45 x 300s lights
22 x darks
20 x flats
20 x bias
Nikon D5600 - Stock
AT102EDL
CEM25P
Processed in Siril, then touched up a little in Photoshop.
Something I noticed and am not sure how happened, is there appear to be diffraction spikes on all of the stars at 8pm and 2pm, I don't know what caused them and not sure if I like them.
C&C welcome.