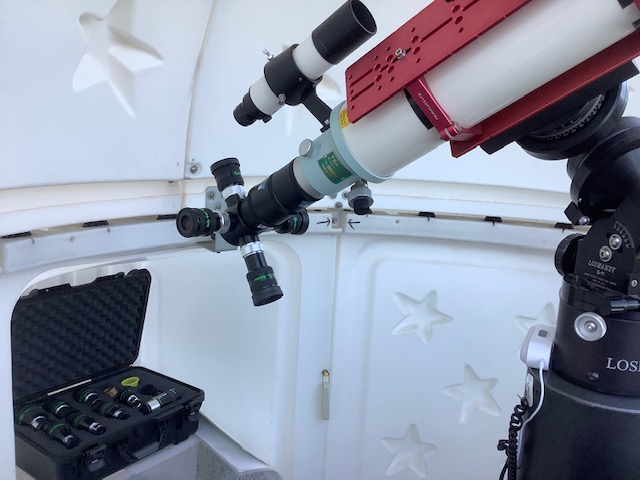 Here is my TSA 120 ready for some lunar and planetary from my back yard ("garden" in the UK) last night. It is really fun to be able to quickly compare the views from 4 DeLites. Last night the best views of the moon were with the DL 5 (180x). I was able to get a good view of Hadley Rill, for example; but I failed again to get a view of the "highway" down the Alpine Valley.
Gordon G
PS: It's the Tak turret.
Edited by SkyRanger, 14 October 2021 - 09:53 AM.