I was observing the Sun in white light, and saw this! A black spot with one concentric circle, like a whole Saturn slammed into the Sun.
What is this? Doesn't seem like a regular sun spot. Sorry, could only take a mobile photo at the eyepiece.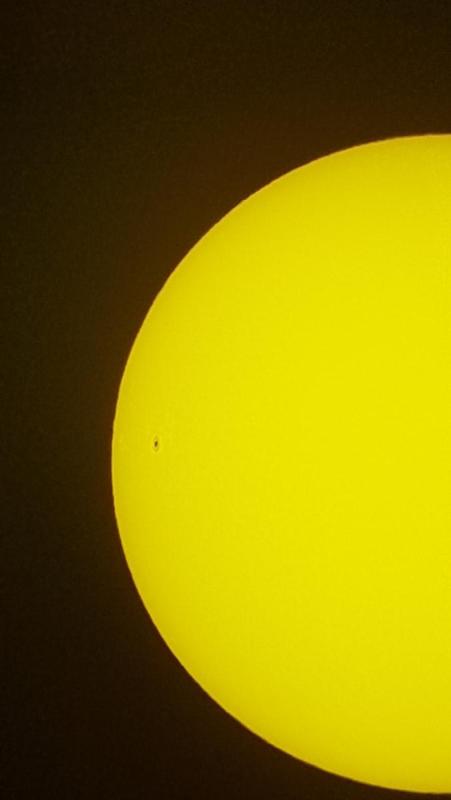 Edited by Baatar, 15 October 2021 - 03:59 AM.