I'm only a couple weeks old in my solar life, but a few days ago I discovered Solar Live View (SLV) and it was love at first sight!
Got ahead of myself and downloaded 60 SER files with 200 frames each. The idea was to create a timelapse. And then it hit me.
I had to process 12,000 frames somehow and then find a way to build a movie or animated GIF! That could take hours. Good planning, Roger Ramjet.
Looking for a solution, I discovered SLV, but came at it with timelapse on the brain. SLV is actually designed to make solar live view(ing) easy. And it does that very well.
I told it to watch a folder for SER files produced by SharpCap, it grabbed them, processed them and displayed them, and I didn't lift a finger. The attached image is an example. Wife and neighbors ooh-ed and awh-ed as every 15 seconds a new frame was displayed.
"That thing sticking up is several times bigger than Earth? But it's moved since we started looking! It must move at thousands of miles per hour!" Gotcha!
I finally got my head wrapped around the fact that the animation feature is dessert and not the main course, but I still haven't mastered it. Not because it's hard to use—like everything else in SLV, it's very straight-forward and the manual is exceptionally clear. The problem is I'm eager to produce something spectacular so I keep fiddling with the settings in mid-shoot trying to make it look better. I'll get there.
Watch this space....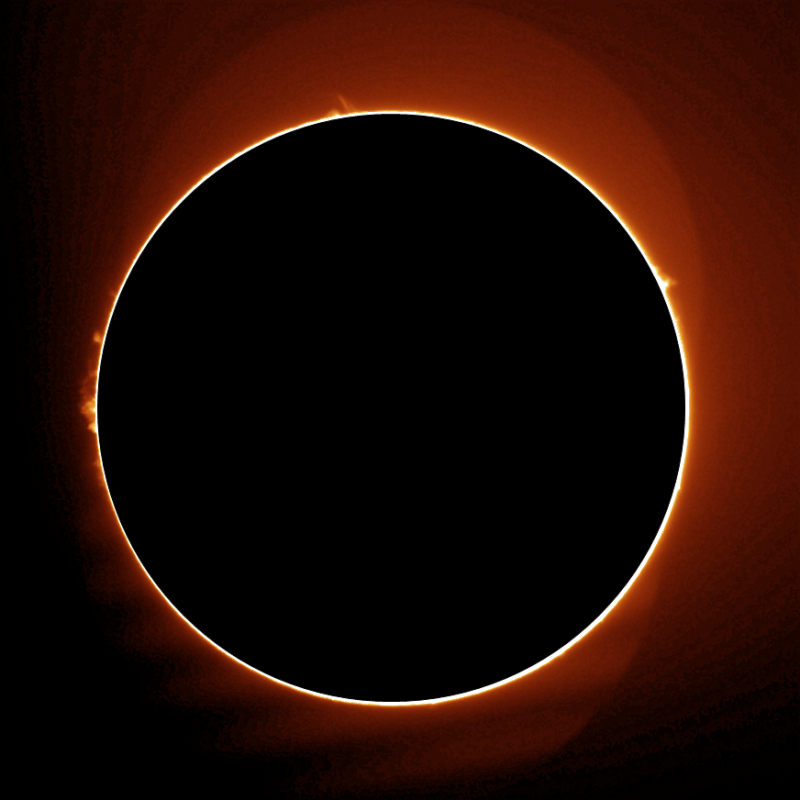 Edited by Tailspin45, 16 October 2021 - 09:21 AM.