EDIT: SOLVED. See the solution at the end of this post.
Hi everybody
I'm moving my first baby steps in the world of CCD/CMOS astronomy after few years using a DSLR PC-free setup.
I recently bought a QHY163M camera (and a QHYCFW) but I'm having some issues having the camera detected by my PC.
I installed the ASCOM platform 6.5.
I downloaded the SYSTEM PACK Ver.201910 from QHY website https://www.qhyccd.com/download/. From there I installed:
- QHYCCD Device Drivers
- EZCAP
- ASCOM DRIVERS (for platform 6.5)
- ASCOM DRIVERS CFW
- SharpCap
However when I connect the camera to the PC (after hearing the "dling" sound) neither EZCAP, nor SharpCap detect the camera.
More precisely...
EZCAP simply states "Not Found QHYCCD devices"
SharpCap detects the camera using the ASCOM drivers, but not with QHY native drivers: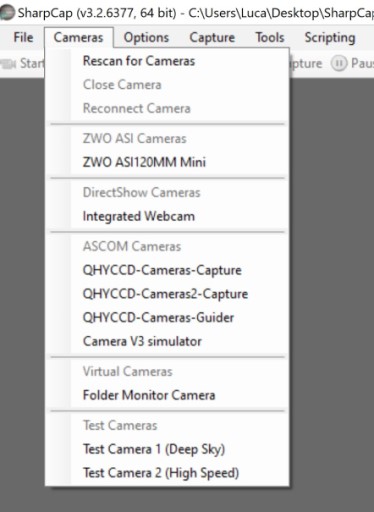 If I select QHYCCD-Cameras-Capture I receive first this warning
and then this error: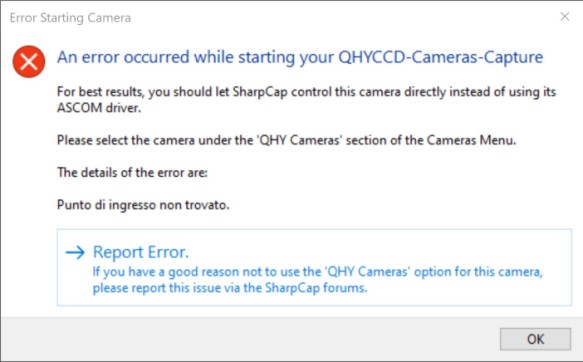 (The details of the error translates to something like: "Access point not found". Don't know why that part is in Italian)
If I select QHYCCD-Cameras2-Capture instead nothing changes.
Lastly I went to Device Manager to check if the system was detecting the camera. I found that the camera is detected as "WestBridge" (100% sure it's her) but the drivers appear to be missing.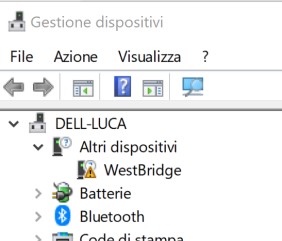 And I'm stuck here...
Any suggestion?

SOLUTION
While installing the QHY drivers DO NOT REMOVE the tick for QHY5III Camera driver when selecting "Additional Tasks". Those are exactly the drivers you need for the latest (2021) cameras as QHY163.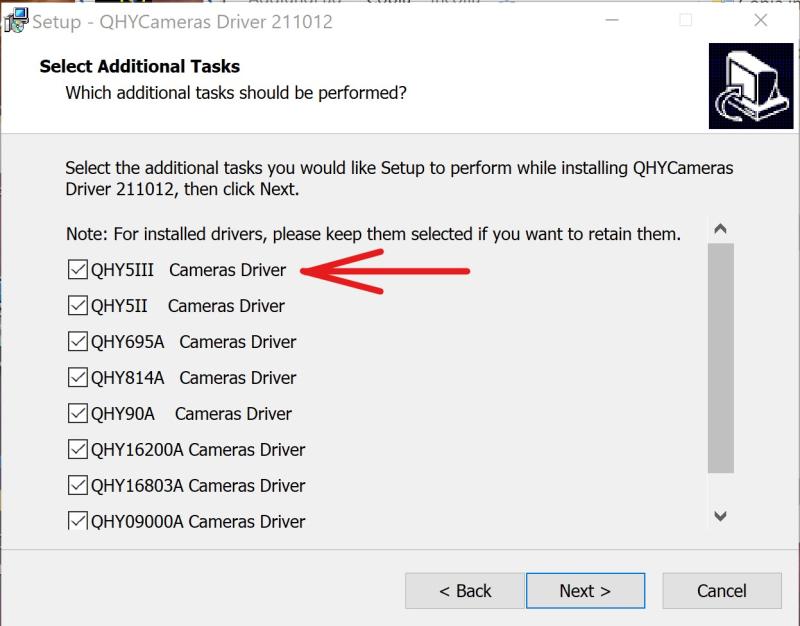 Edited by Luca Amerio, 16 October 2021 - 09:58 AM.