So I finished off four nights of shooting Barnard 33 last night and here's the result.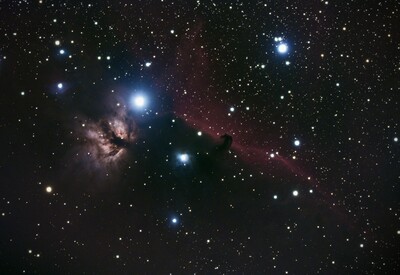 It's got a weird band of haze going through it, kind of like a half circle going from 8 o'clock to 4 o'clock. What do y'all think is causing that?
I ran this through Siril and used photometric color calibration, manual color calibration, and background extraction.
355 x 120" lights
10 darks (only had 10 darks in my library; didn't want to shoot 30 this morning)
30 flats
30 bias