I've started collecting data for my first mosaic: a three-panel mosaic of Andromeda Galaxy.
Got 3-panel data in Red so far (about 10 hours per panel). But with moon shining in the sky and cloudy nights in the forecast, I decided to do some quick captures of the center panel in Green (about 6 hours) and Blue (about 8 hours). I wanted start messing with processing to see if I can figure out the workflow for the mosaic. Here's what I have so far.
Captured using GSO 6" f/5 Newtonian with ES coma corrector and ASI294mm on EQ6R Pro. Guided using ZWO OAG and ASI120mm-mini.
A cropped view of the center panel.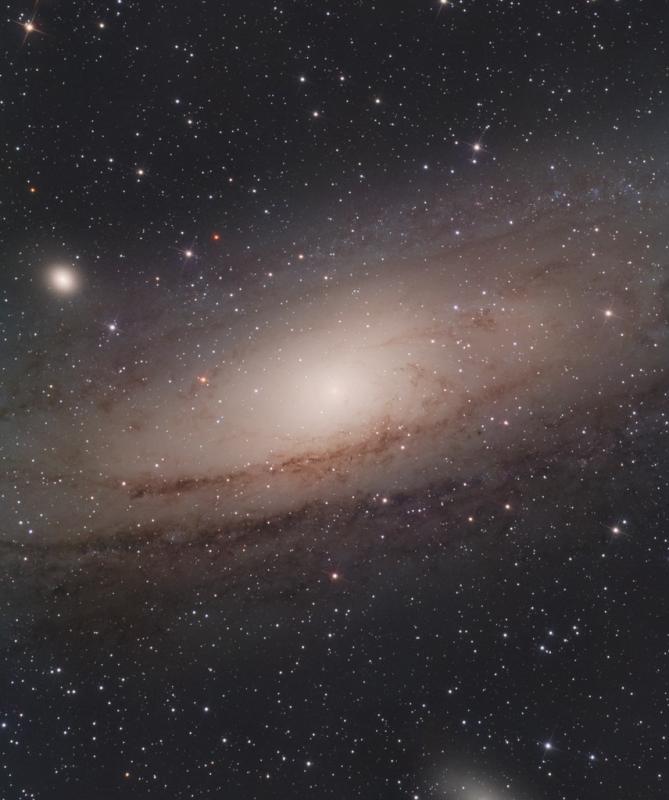 A zoomed view of the center.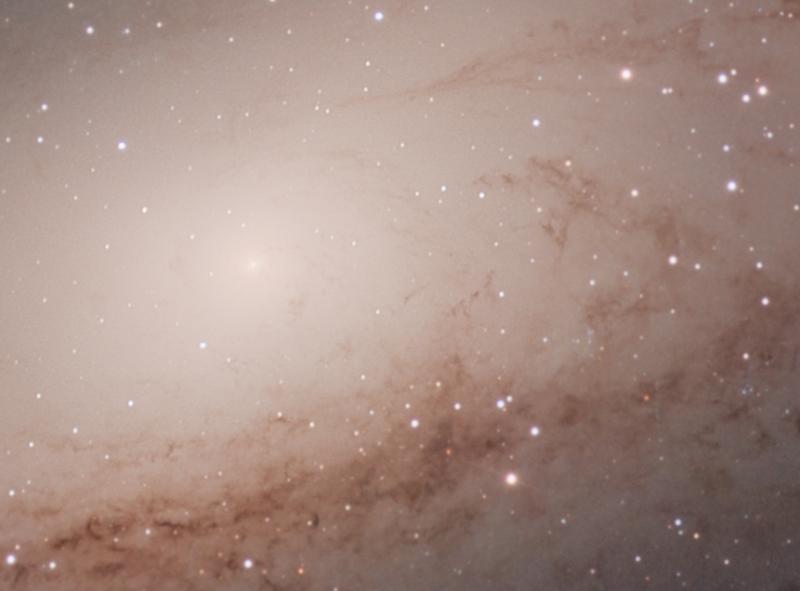 I tried to go light with processing to keep the image looking "natural" and avoid the heavily processed look. I may go a little harder on processing to make the stars look sharper.
One of the issues I've encountered is trying to make the dust trails pop without making them look flat. When I process to the point that the dust trails become prominent, then different shadings between different dust trails get lost and the image looks flat to me. On the other hand, when I do light processing, then you can't see the dust trails near the center when zoomed out. I did some mixing of the more subtle and more processed versions-basically masking the outer areas to insert more prominence into the center.
Seems like it's a tradeoff between keeping the subtle look between the dust trails (which looks good when zoomed in) vs making the dust trails more prominent (which looks good when zoomed out).
Any thoughts or advice?
Other feedback welcome.
Thanks in advance.
Edited by Dren, 16 October 2021 - 09:14 PM.