Seeing was better than average so I just kept letting it roll for an hour. 20 3 minute frames, 19 of which are pretty good. I dragged the lot into Autostakkert after basic processing and Frame 13 is the best of the lot, so here it is: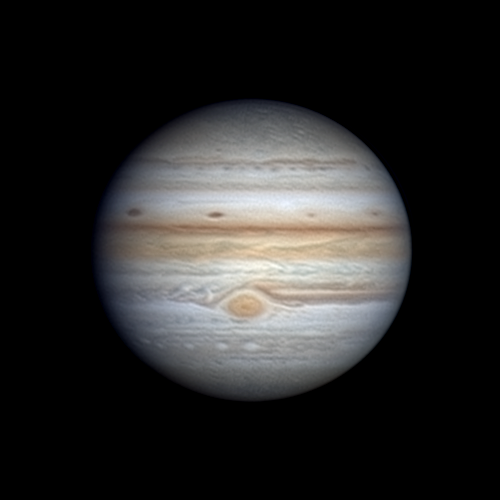 And the obligatory animation. Click for full size.
Fun fact: Autostakkert has suddenly decided to start debayering images with the wrong pattern, BGGR instead of RGGB, so all my frames initially had blue Jupiters. And before you ask, no, I didn't accidentally switch it to force BGGR; it's correctly identifying the Bayer pattern as RGGB, but that's not what it's actually doing. Who knows. Maybe I'll download a fresh copy.