Last night I set up the 10" Dobsonian with the intention of just looking at the Moon, Jupiter, and Saturn with my boys. Well they coulcn't be dragged away from their video games, so it was just me and (briefly) the wife. I rarely just put in an eyepiece and look. The evening was crazy with dew, everything dripping wet but the mirrors stayed dry somehow. The seeing was better than average. Before packing up the Dob to switch to the C11 to shoot Jupiter I stuck in the a6000 and did some experiments to try to diagnose my "double limb" problem. It seems that when the center and left of the frame is in focus, the right hand side is noticeably out. So I framed the Moon center left and shot a hundred lights, of which I have stacked 58 here. No double limb, and the image can finally stand up to capture resolution in my opinion. Click the thumbnail to see the full size image on astrobin. I have rotated it so it matches the view that I had in the eyepiece, more or less.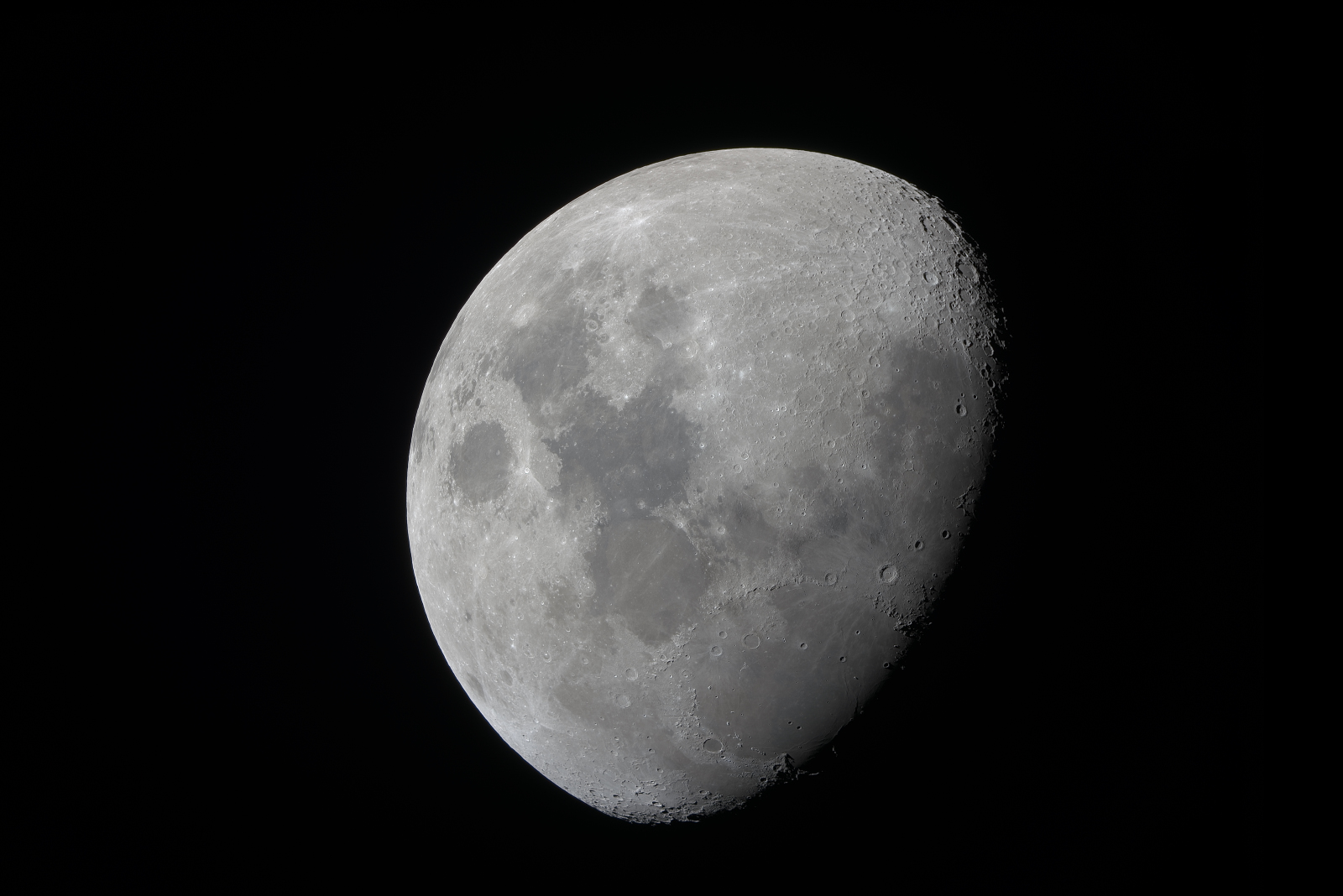 I've left the colors au naturale and there is no stretch. It looks just as it did through the looking glass, as near as I can recall, and as near as my screen can display.
As always, any feedback is welcomed.