I had some earlier data of Stephan's Quintet however the stars were not as round as they should be. I managed to shoot some more stars using 15 second subs and I imaged 60 sets in each of the RGB filters. Did a removal and a change of stars in the old image.
My intention, now i've corrected the issue of badly shaped stars due to cable drag, is to reshoot the target weather permitting.
As always comments invited however this is legacy data so will not be as good as a complete reshoot- the data in the galaxies is also victim to the same cable drag that hurt the original stars.
Clear nights to you all.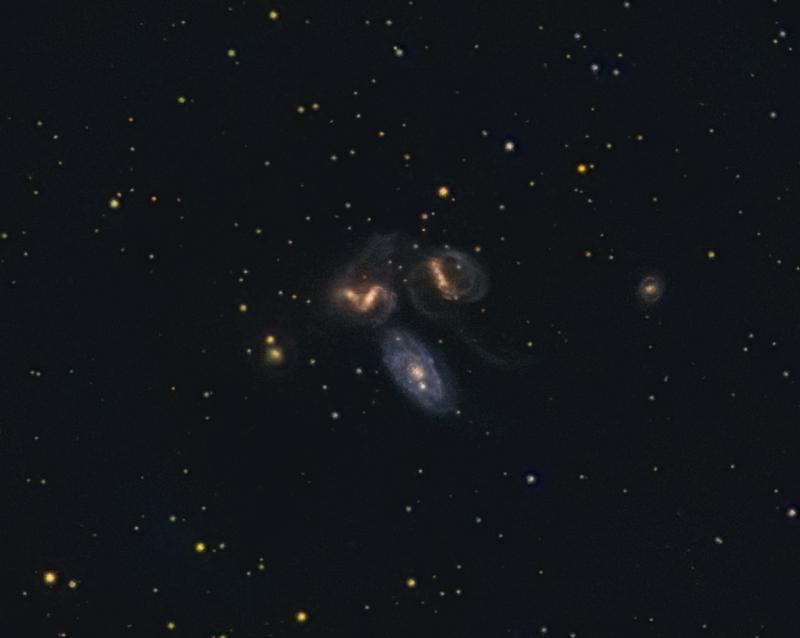 Edited by pyrasanth, 17 October 2021 - 10:12 AM.