Hello All,
I did a thing and built a small passive power distribution box for my QHY183C Camera, Filterwheel and Stellarmate: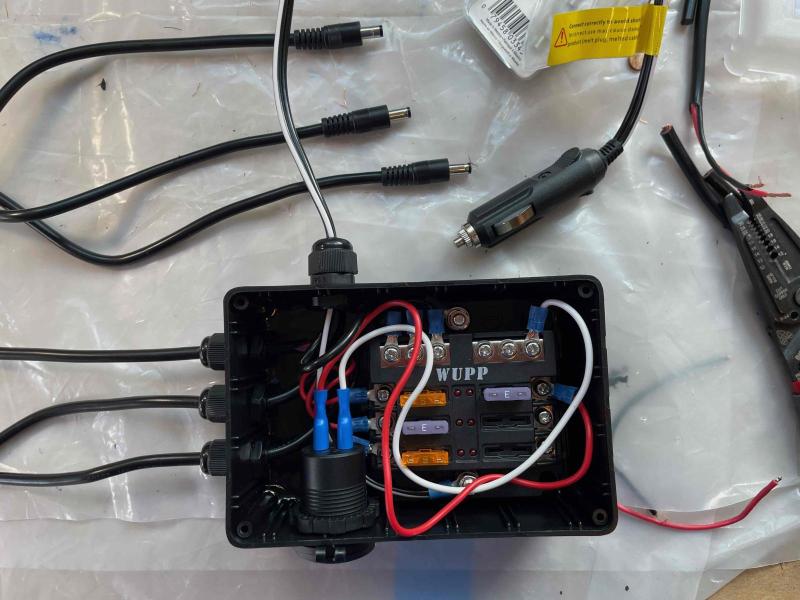 my question is what size fuses do I use? evidently the manual for the QHY camera says that the power supply must be rated at least 3.5A. The Stellarmate lists a minimum of 3A. The filter wheel needs a 2.5A supply. Should I use 5A fuses or do I need something higher?
Many thanks in advance
Edited by diver66, 17 October 2021 - 01:34 PM.