Added another 15 hours of OIII and SII, combined in (attempted) "natural" color, for a 54.5h total LRGBHSO image: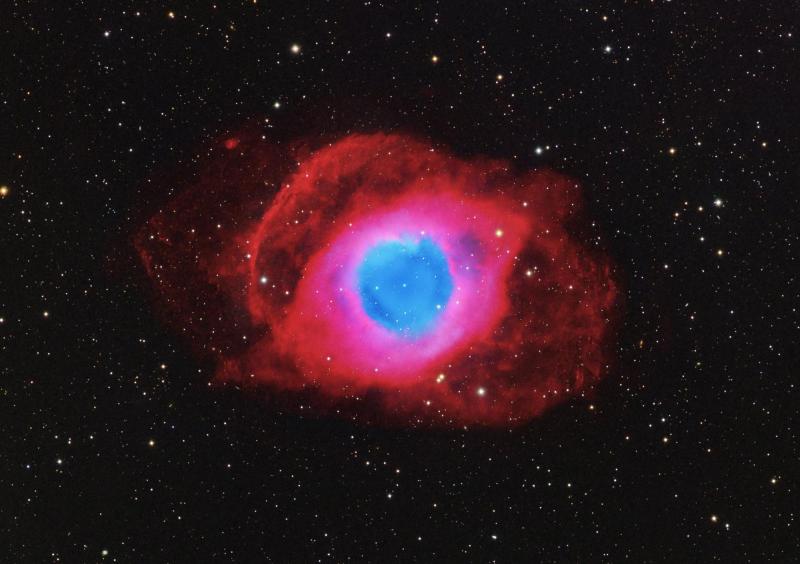 L: 27x900s, R: 40x900s, G: 29x900,B: 30x900, Ha: 16x1800.
O: 14x1800s (7.0h) and S :16x1800s (8.0h)
for Total Exposure now of 54.5h.
Full resolution and details still at:
https://www.astrobin.com/mbew8i/
Original post at:
https://www.cloudyni...3-helix-nebula/
Hope you enjoy!
Clear skies,
Jeff
Edited by jeffweiss9, 19 October 2021 - 11:14 PM.