After tonight's trial and failure, I've narrowed down my issues to either EQMOD or the cables themselves.
A few things to state first:
1. Yes, I have changed the cables
2. I have connected it directly to my computer and it works fine
EQMOD:
The same error pops up after 20-40 minutes, telescope randomly disconnects "Connection Timeout error". When I disconnect and reconnect, the issue then changes to "Serial port not found." Pulse guiding also no longer works and plate solving cannot be achieved.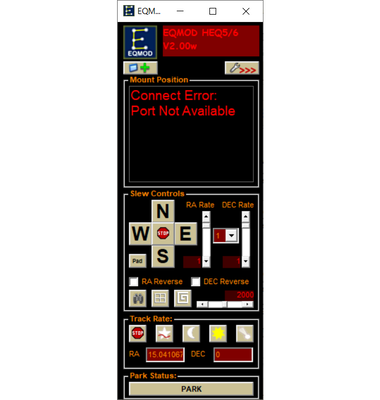 Cables:
While I am more skeptical about the issue lying within the cables, it should be noted how I have my rig set up.
EQ6R Pro connected via USB type B (Non hand control) to USB hub/Ethernet converter. -----> Ethernet hub is connected (Powered via 12V outlet) to 75ft long CAT6e cable to the adapter ----> USB type B connection to my laptop which is in my room and serves as the control center.