Hi folks,

I have been trying like crazy to utilize the DynamicBackgroundExtraction tool to extract what appears to be a pretty noisy, stacked Oiii exposure of the Heart Nebula. No matter how many times I use the process, no matter how much I tinker with the settings, I just cannot get rid of the fuzzy background and
subtle gradients.

The below is 30 stacked Oiii subs, 300 second exposures at -7 celsius, taken just outside Orlando, FL in Bortle 7 skies. My imaging rig should be detailed below at the bottom of my post. My H alpha exposures turned out real nice and crisp, I was actually happily surprised once I pre-processed those. But Oiii always gives me a real workout in PI, so I'm finally asking for any tips, advice, etc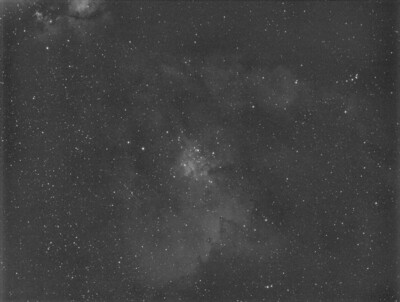 Thank you and clear skies!
Steve