Hi All,
I have aquired for $200 an ODYSSEY 1 (13.1" f/4.5) (red tube)...
I have already painted it Blue....
I am sending the Mirror out to be ReCoated and Dennis Steele @ DobStuff is going to make me a Mirror Cell for it. Dennis does excellent work...
I am going to put a 2" Crayford focuser on it..
I am getting new Gimbals made (nice solid wood, with Mica strips on them to replace the old particle board ones), luckily for me, I have a friend that owns his own cabinet shop...
The 13.1" f/4.5 should give me some beautiful views from the Dark Sky site...
I have viewed through it already and (after a long acclimation time), I was seeing nice Star Images through it, (even though the 36 year old Mirror is in definite need of a recoat)....
As some of you know, the way that the Mirror was mounted in these Telescopes was well, you would have to see it to believe it...
However, hats off to Coulter Optical because they offered large aperture Telescopes at very good prices.
I bought the original Blue (box/tube) 13.1 " back in (I think 1982 or so), and despite it being so bulky and awkward, I have very fond memories of BIG BLUE.....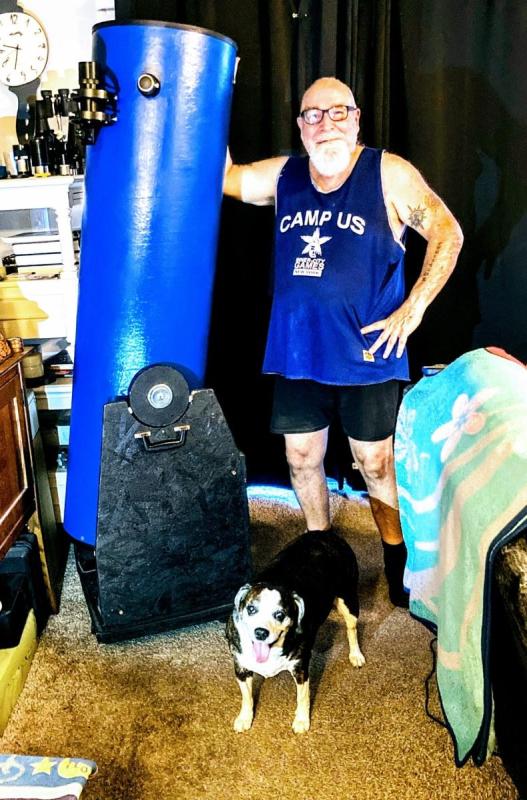 There is something that I really enjoy about restoring old telescopes...
Mark
Edited by clusterbuster, 22 October 2021 - 12:35 AM.