For two years I have been waiting for iOptron to fix the major problem with trying to auto guide this mount. Cloudynights is filled with reports that the DEC having huge excursions or oscillations with guiding. These would make guiding almost impossible, especially with longer focal lengths.
Finally iOptron just came out with a much needed firmware upgrade which eliminates this issue!
I haven't played around with the settings much in PHD2, but so far he results are so much better.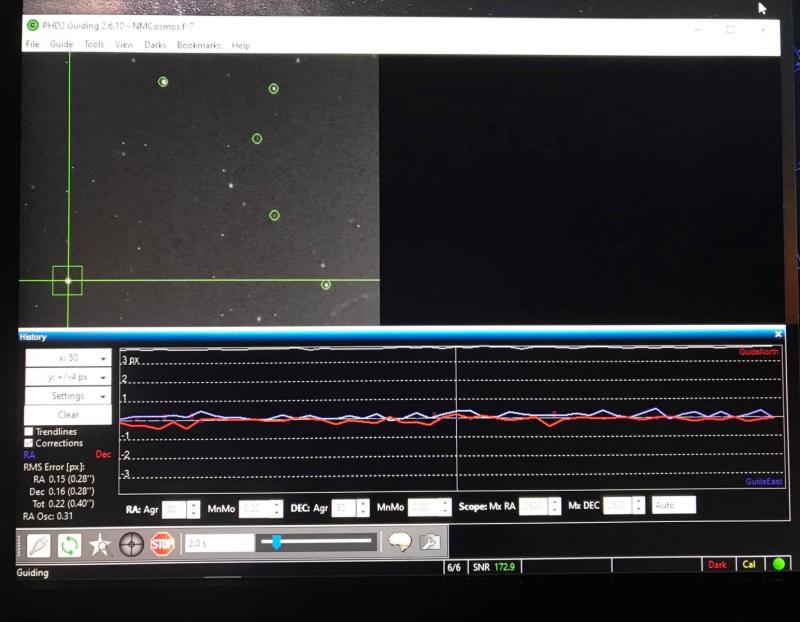 CF