Can you give me a hand identifying how to upgrade the visual back on this old focuser? The scope is a Synta made Firstscope C80. I've recently cleaned and adjusted the focuser and it's working pretty well now. The weak link for me is the VB. Here's what it looks like: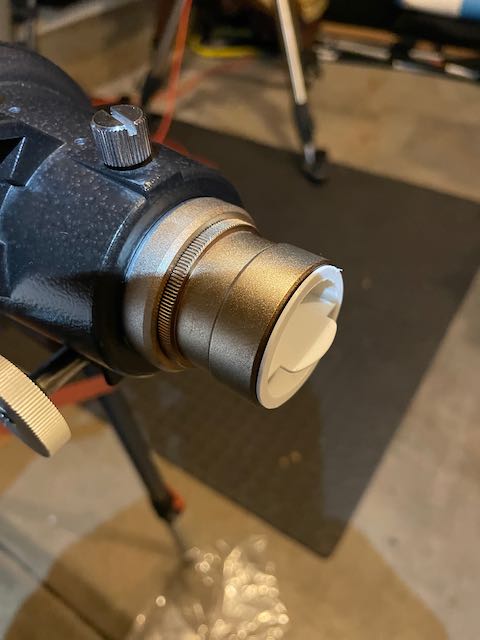 You'll notice there is a ring that attaches to the draw tube and then a visual back or eyepiece holder that attaches to the ring.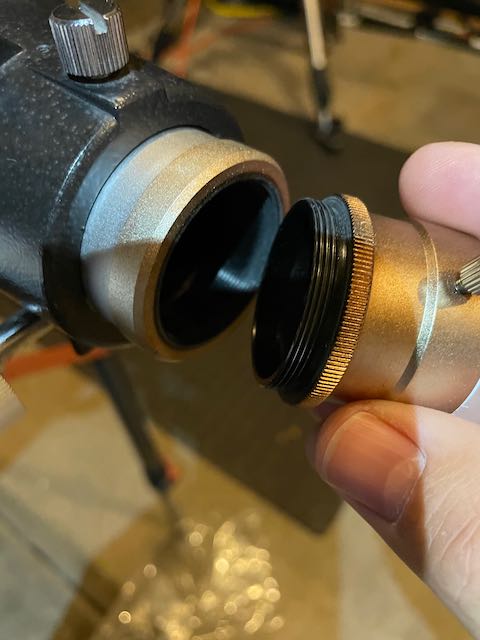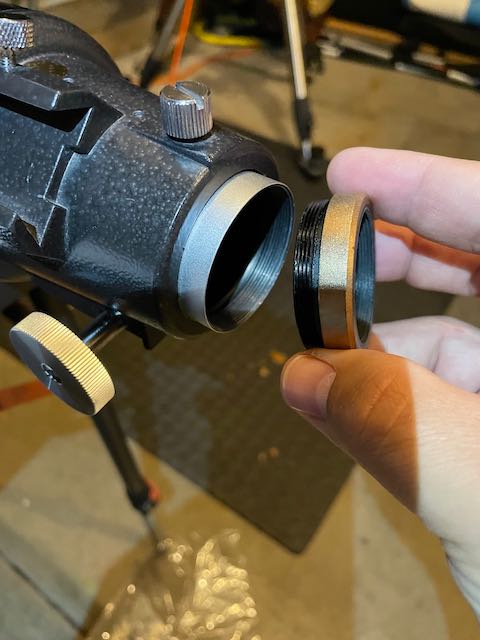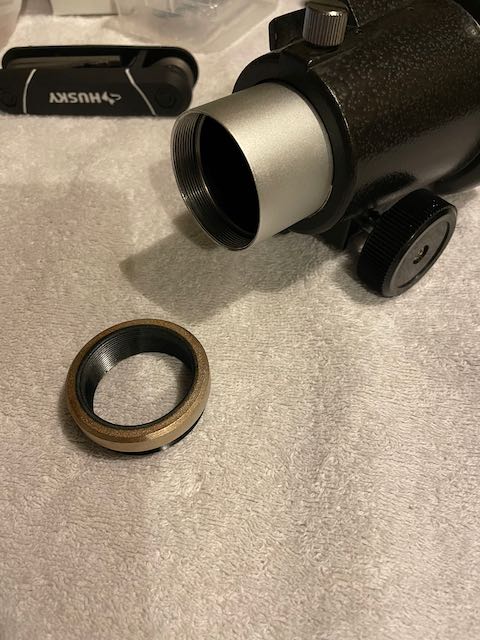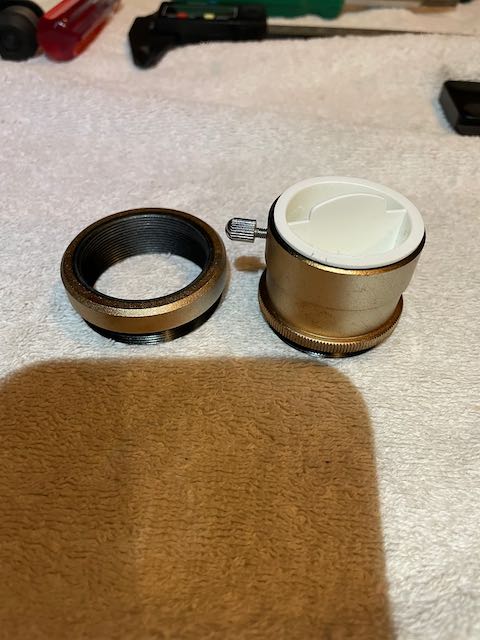 Here are some measurements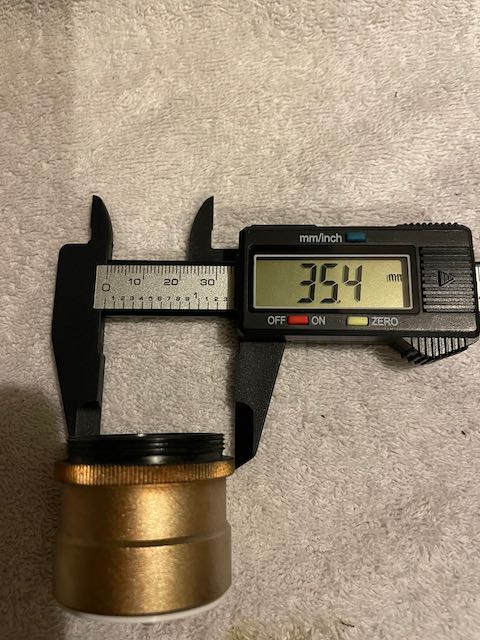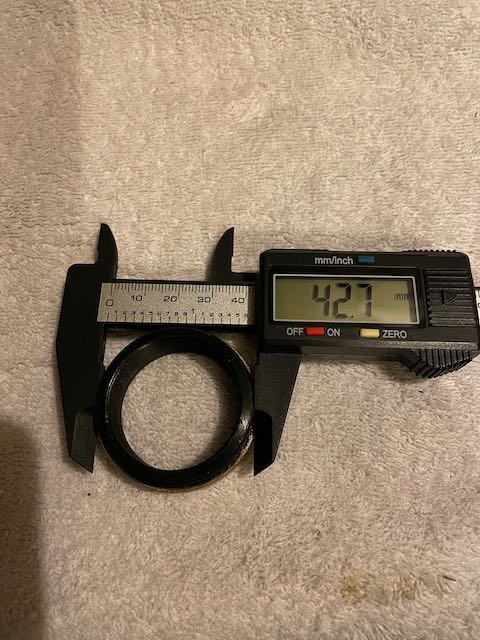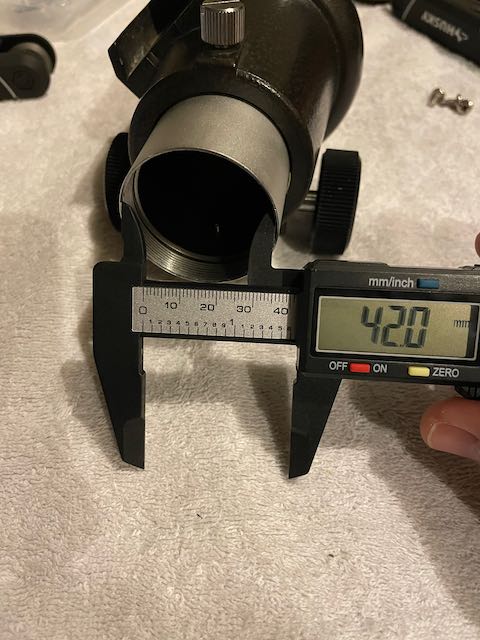 Can anyone tell me what size adapter I may need to upgrade the VB? I'd be happy to find something that will screw into the draw tube or the ring. Thanks!
Edited by castorpolu11, 22 October 2021 - 03:48 PM.