Yesterday I drove 120 miles to save this setup from the dumpster. I'm not sure, but after doing some reading on this forum, I believe that it's an Edmund Super Space Conqueror.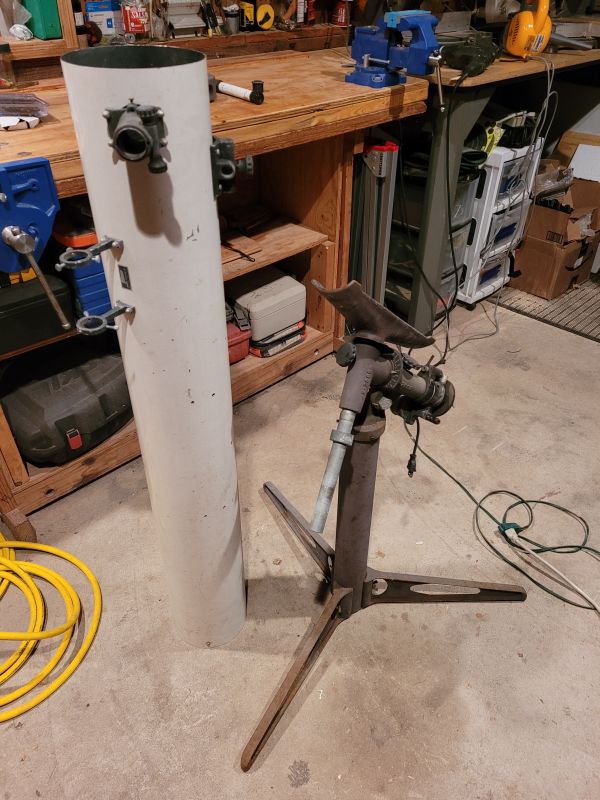 If anyone can confirm, I'd really appreciate it.
It seems fairly complete.
The focuser is a rack and pinion and is actually pretty smooth with only a little backlash. Odd that it's attached spaced away from the tube...seems like that's a great way to let stray light right into the light path. Also interesting is the secondary on a stalk that goes right through the focuser. Seems convenient, but how well collimated can the system be if the secondary is only adjustable in 2 axis? I am concerned about the drawtube- it seems that the tube itself has been cut to be a collet- the 1.25" no-name eyepiece that it came with slides in and out, not without a little torque. I wouldn't want to do that to the barrels of my good eyepieces.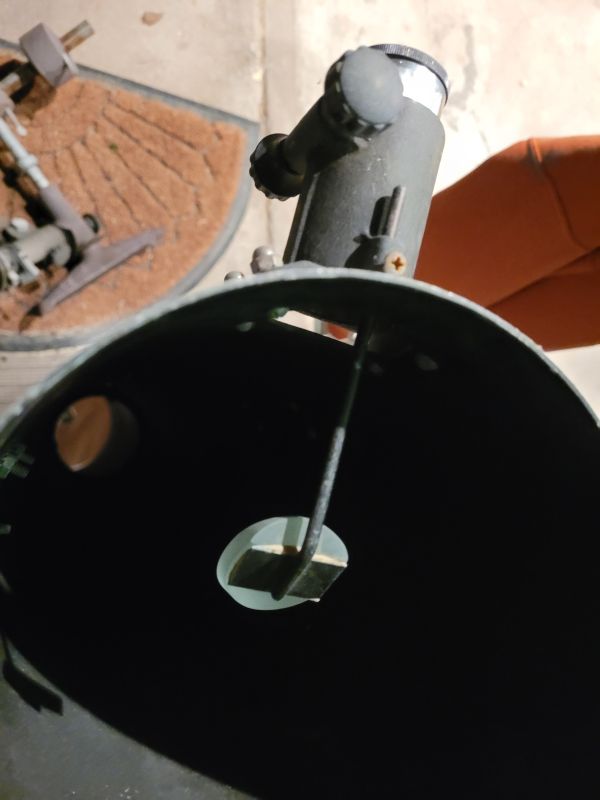 I removed the secondary, and unfortunately the coatings are mostly gone.