Hi all,
I recently switched from a M4/3 mirrorless system to a full frame camera. Since I've been a fervent Panasonic user for years now (after going through Nikon, Canon & Sony), it only made sense to me to stick to the brand and go for one of their newer FF models. Low light performance was the key here, for astrophotography amongst others.
Only... there was a tiny detail I didn't account for when going the FF system: the *!?#@ M48 to L mount adapter. Or the lack thereof... You can find T2 adapters for this mount but you'll introduce a lot of vignetting because it's too small for the FF sensor. So you need an M48.
At this point, I hear you Nikon/Canon/Sony users name a dozen different websites to get this kind of adapter. For your cameras. Now try finding one for a Panasonic / Leica L mount! I found one worldwide. ONE!
https://www.teleskop...L-Bajonett.html
So I ordered it after a lot of cursing (50€ incl, shipping, for a piece of metal with no glass in it, seriously!) and I waited. And waited. Delayed. I'm still waiting.
Now, I did order an M48 to 2'' adapter to attach to this part a while ago from Aliexpress, and that one arrived promptly. You can find plenty of those.
I also ordered a Leica / Panasonic L mount to M42 adapter to attach a vintage prime lens I wanted to use on my new camera. These can actually be found quite easily on the same website, even though they are a lot rarer than Nikon/Canon/Sony adapters to M42. So I got that one too.
Now here is the kicker: the M42 adapter is made of 2 parts, the bayonett mount and an M42 thread insert. That insert is held in place by 3 grub screws, so it can easily be removed. And guess what: the M48 to 2'' adapter fits nicely in there, so you can build your own adapter for half the price!
Here's the result. Btw, since those 3 grub screws of the bayonett part barely catch the M48 to 2'' adapter, I strongly (!) suggest to add a decent amount of epoxy (I used JB weld) to strengthen the connection. Put a generous amount of epoxy on the M48 thread, connect it to the bayonett and use the grub screws to perfectly center it and maintain it in place while drying.
Clear skies!
Thomas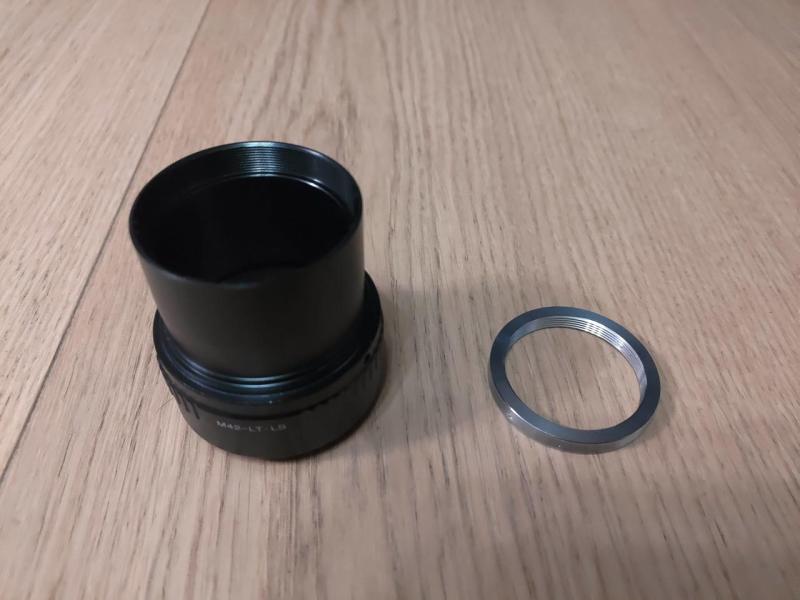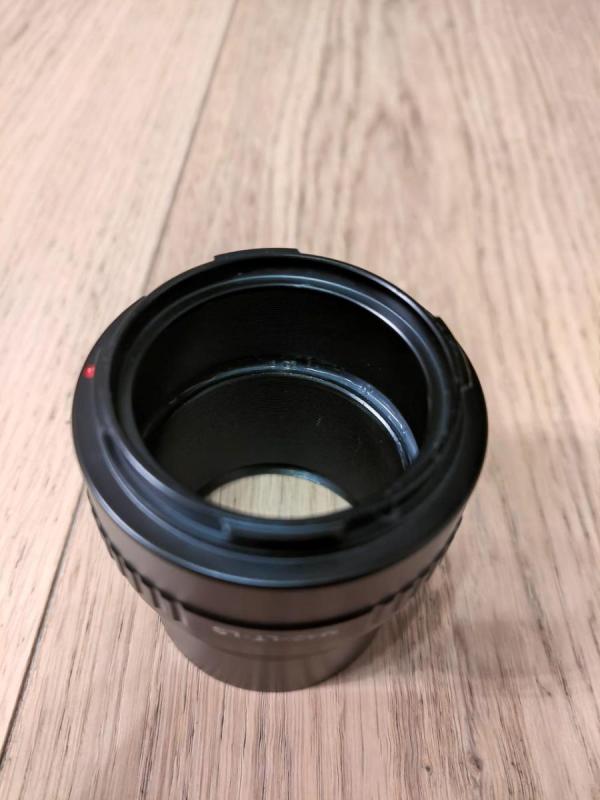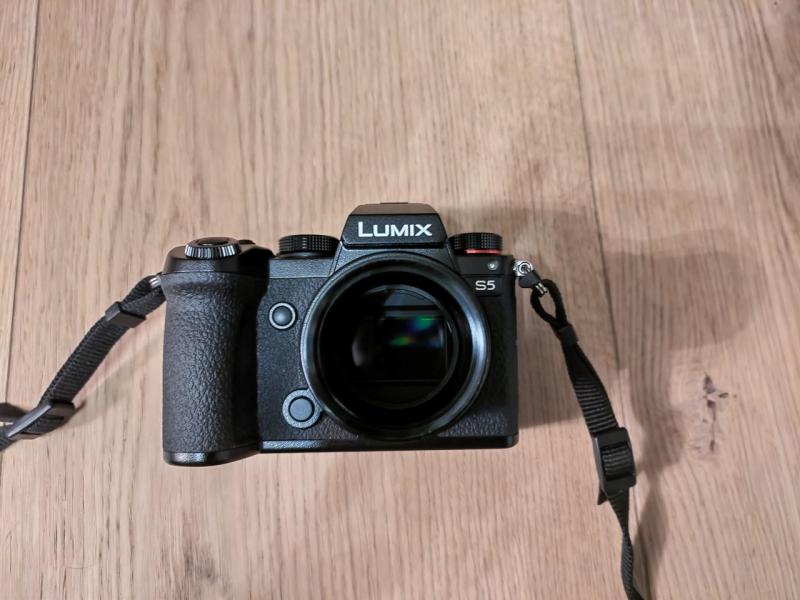 Edited by Tomsgate, 23 October 2021 - 04:32 AM.