...but some of us are looking at the stars", wrote Oscar Wilde.
I myself have spent most of this week clearing the gutters of our house, after the tradesman we had engaged to do the job took one look at the narrow crevices edged with razor-sharp roofing, and filled with silt and fine casuarina leaves, and disappeared for good, muttering something in parting about needing some special equipment.
Cleaning roof gutters combines all the joys of unblocking a drain with the risk of breaking your neck by falling from the ladder, so I felt that karma owed me. Last night, turning from the gutter to look at the stars, it seemed that they were slightly less twinkly than recently. In fact, we had some fair seeing here in South Canberra for the first time in months.
I first managed to grab a 6 minute video of Venus in the UV using the 290MM, before clouds moved across the western horizon: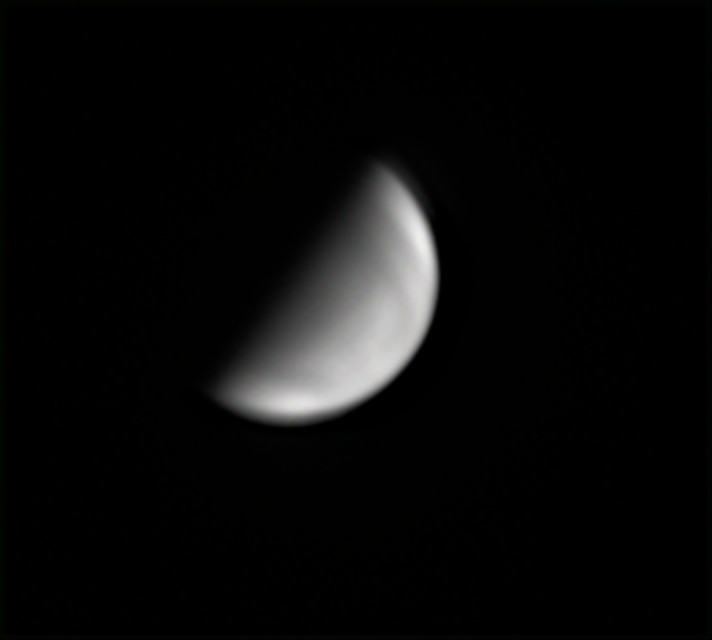 Then a wide-screen view with the 462MC of Saturn and five moons (L-R Dione, Tethys, Mimas, Enceladus, Rhea):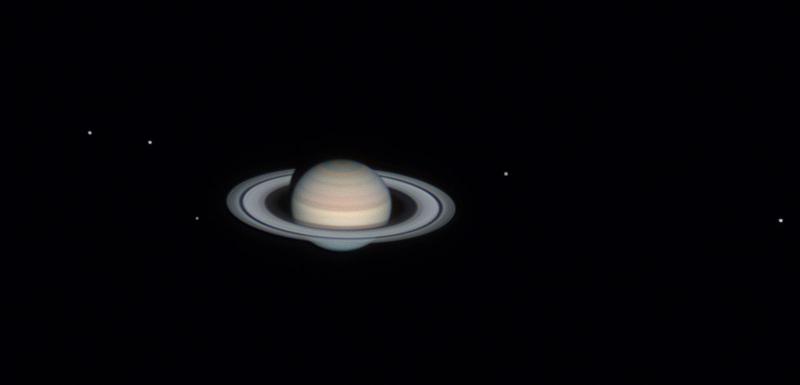 Then a view of Jupiter and an approaching Ganymede, and a close-up of Jupiter's less fashionable side: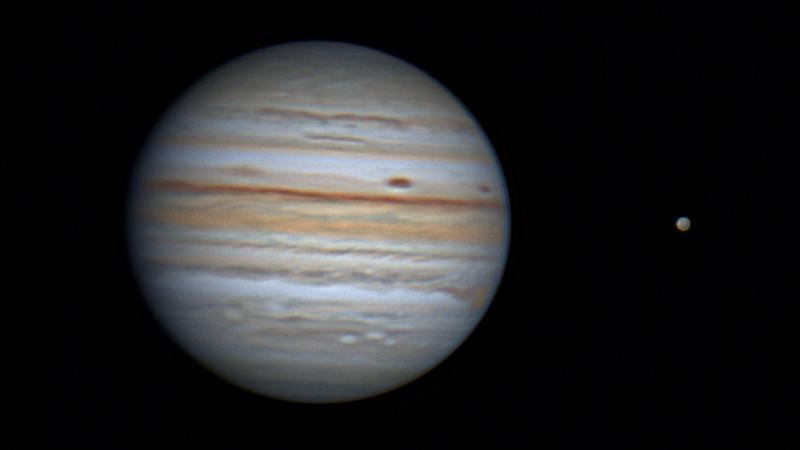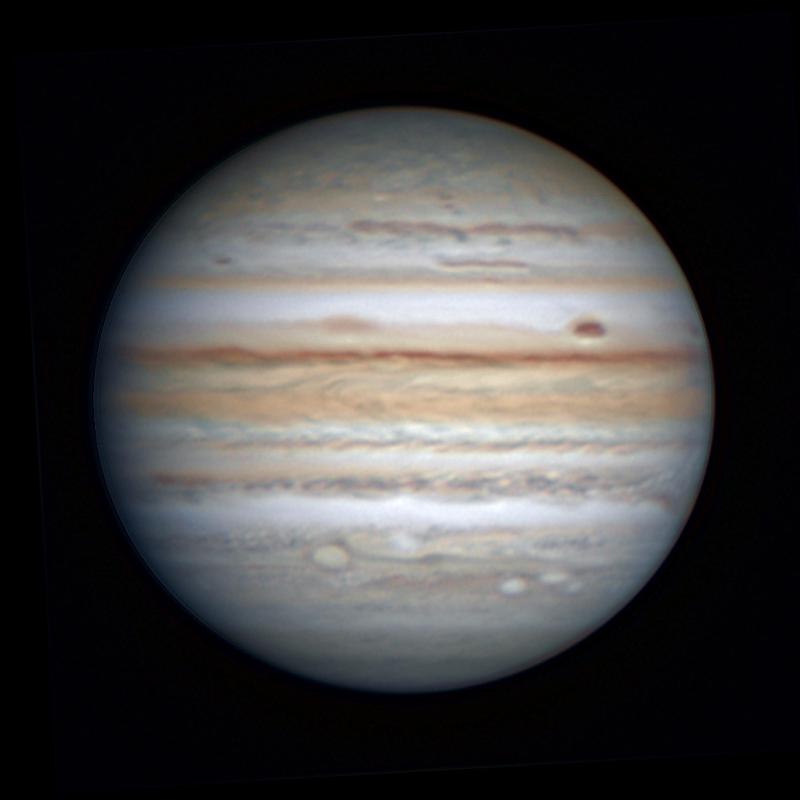 Lastly back for some closer views of Saturn, with no obvious storms or irregularities but a pleasing appearance: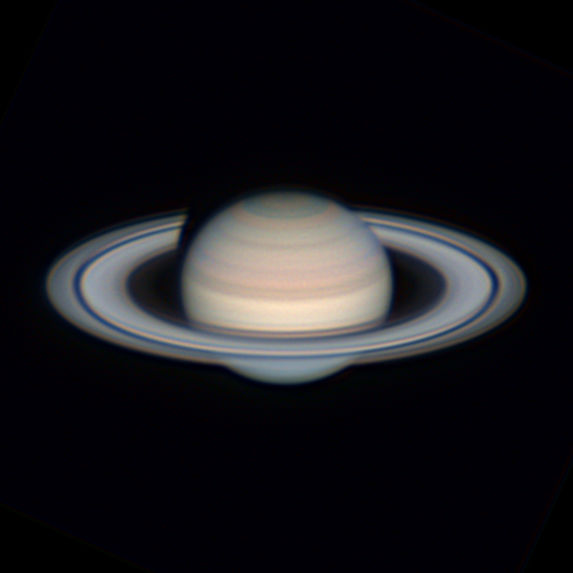 Here's hoping spring continues to see an improvement in the conditions here.
Regards
Mark