I thought I'd share this setup for fun.
For some time, I've had a liberated Celestron Starsense Explorer (SSE) plate solving based push to adapter for use with my telescopes. I mostly use it with my dob but it's also come in handy while traveling and using a very light mount that does't have encoders. For anyone who doesn't know, the SSE adapter and app allow the user to have a very slick push to system based on plate solving that is done on a smartphone once aligned with the holder and telescope ... or binocular!
I'm new to binocualr astronomy with the exception of some wonderful nights under dark Hawaiian skies with my 8x42 spacewalkers. So after considering several options I decided to dip my toes in with the Oberwerk 15x70LW. They arrived this week along with a farpoint far-sight bino mount. I was able to remove the small metal plates that come on the far-sight (I think they form a pictinny mounting base) which revealed a hole just right for a M6 screw. I had a single M6 synta style finder shoe from ScopeStuff and was able to bolt it on the far-sight with a M6 nylon threaded nut.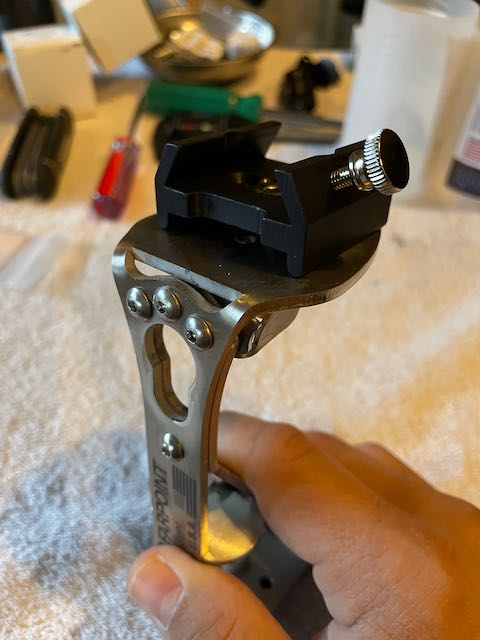 Now I'm able to mount the SSE adapter to the far-sight. It rides a little high but I'm hoping the ergonomics are adequate.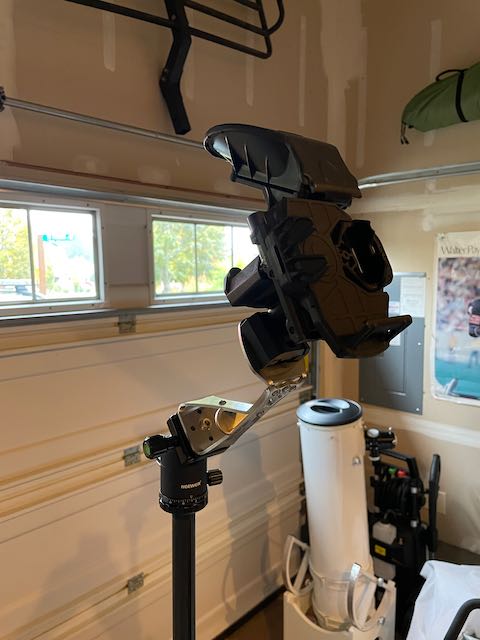 Here's the whole setup with binos, Far-Sight, and SSE. I'm looking forward to testing it out once the rain stops!