I had already completed three comet sketches from my observation weekend in early October (see here). When packing at home I took last minute the - untouched for several years - excellent Hickson observing guide from Reiner Vogel. Maybe the recent Hickson sketches of Ivan Maly inspired me, who knows. That turned out to be a wise decision. I had a good time, especially during the second night, observing and sketching these galaxy groups.
I used black paper with a white chalk pencil (for the stars) and white pastel with ear stick and/or stump for the galaxies. The finishing was done at the eyepiece. Post-processing was kept to a minimum. I worked without a sketch circle. That keeps me from the urge to draw in all the surrounding stars. I present the sketches in the order of observation. I hope you like them.
Hickson 92 (Stephan's Quintet)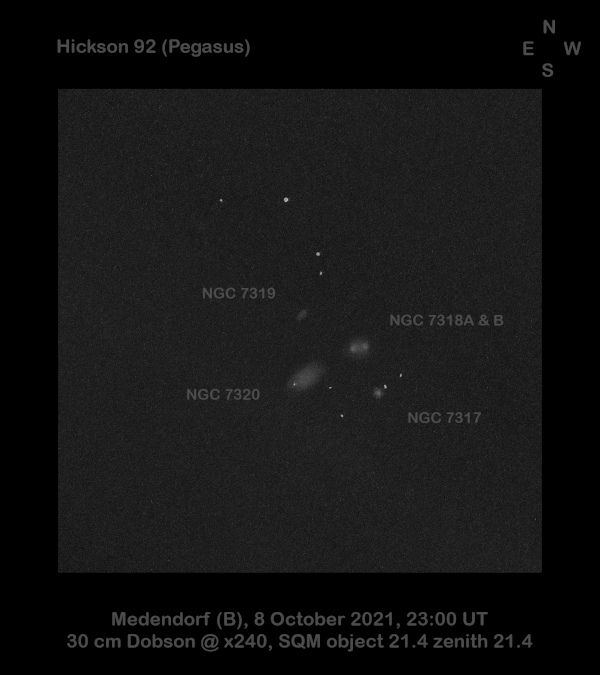 Hickson 88 (galaxy D wasn't visible)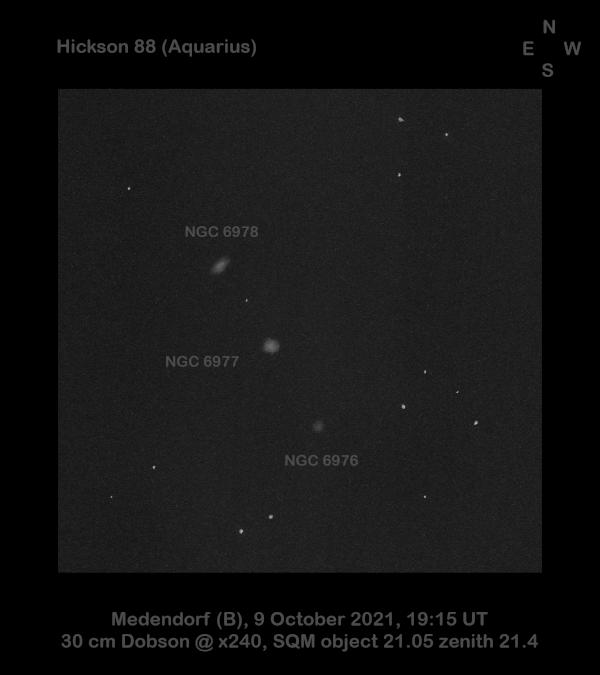 Edited by Jef De Wit, 24 October 2021 - 09:05 AM.