If you use Astroplanner as your targeting and logging software, here's an 8-minute video on how to prepare your own custom horizon file for importing. It's a lot easier than you think.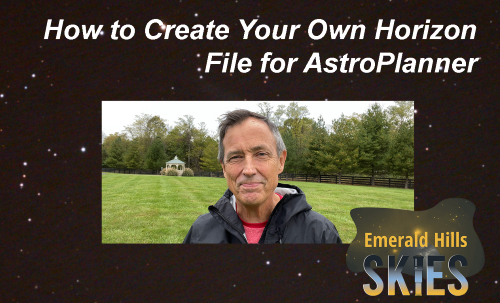 iOS users can use Theodolite - https://apps.apple.c...ite/id339393884
Android users can try Dioptra - https://play.google....&hl=en_US&gl=US
Please let us know how it works for you!
Doug