Judging by my post history here, you could conclude that I am a tinkerer and like to try things just to see how they work. This project would fall under that context of education and discovery, not an attempt to make a bargain SV/TV/AT/whatever EDT.
My optics knowledge comes first from the photography world where more elements seems to mean a better lens, and ED/Super-ED is just a marketing thing. Sure Nikon has gold trim around lenses that have the ED nameplate, but even my old kit 18-70mm had that, so it can't possibly be as fancy as the arbitrary Canon L moniker with the red trim, right? Common knowledge also states that manufacturers are very specific about the optical formula to the point that if a long lens has a drop in filter, you need a filter in there even if you don't want one, as that bit of glass is part of the optical formula.
But what if some of those elements could be repurposed? Lens designs like the double-Gauss are obviously not reducible in design, but telephoto lenses seem to be a combination of [an image forming big lens] and [a bunch of other lenses that shorten and modify the light path]. I asked my friendly local camera repair shop to keep an eye out for me for any "big zoom lenses that are irreparable for me to take apart". Totally reasonable, right?? Well as luck would have it ...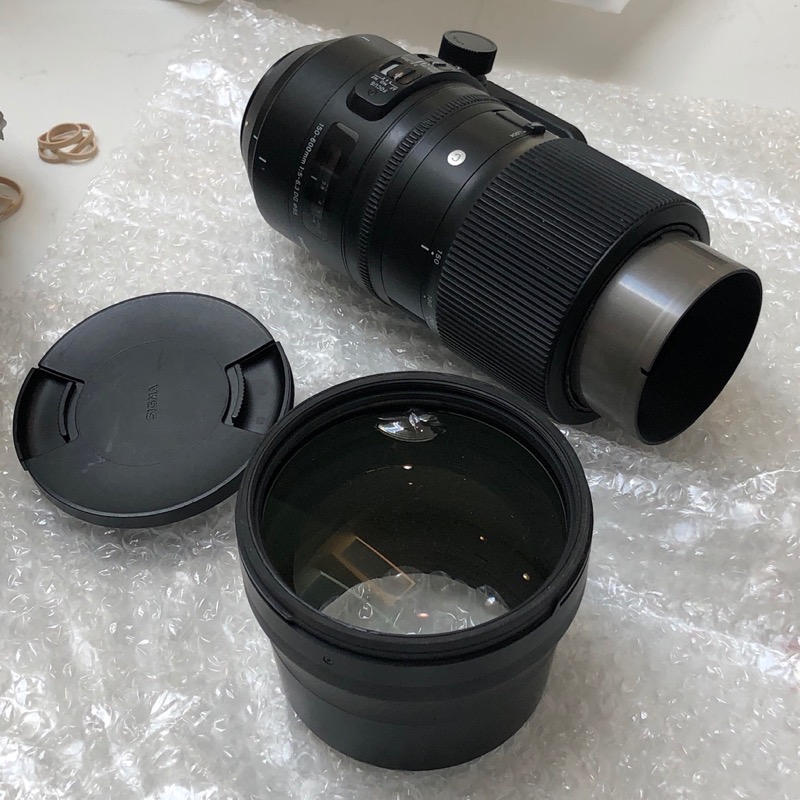 Twenty dollarydoos later, I was the proud owner of a Sigma 150-600 Contemporary that all the king's horses and all the kings men wouldn't be able to put back together again.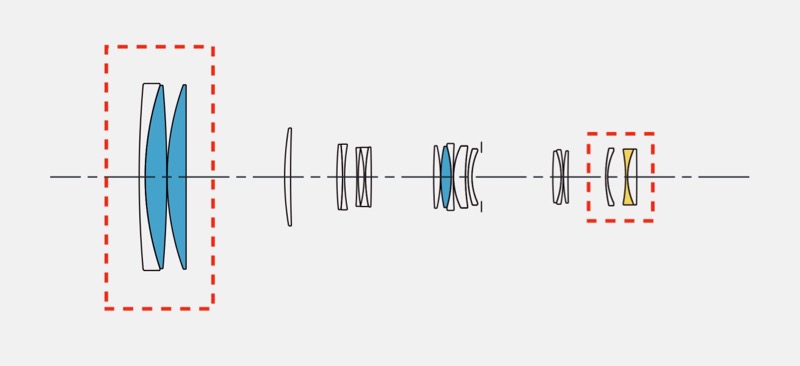 Here is the lens diagram with the twenty elements; I have noted the big triplet group on the left and a diverging lens group that acts as the extender and I assume a flattener as well. The middle elements are responsible for focusing and image stabilization. I went into the project open minded, but was still surprised by the figures of the triplet - appears to be 280mm ƒ/3 by measurement. I assume field curvature will be rather extreme by astronomy standards.
My initial use was going all the way back to the roots - as a camera obscura. I took the front triplet and pointed the lens at a window in a darkened room and looked at the image projected on the wall 11 inches / 280mm from the lens elements, and then with the extender group held between. A trip to my favorite astronomy and optical supply shop called Home Depot gave me my optical test bed of some wood and threaded rods to hold and adjust spacing between the elements. Collimation will be optimistic at best.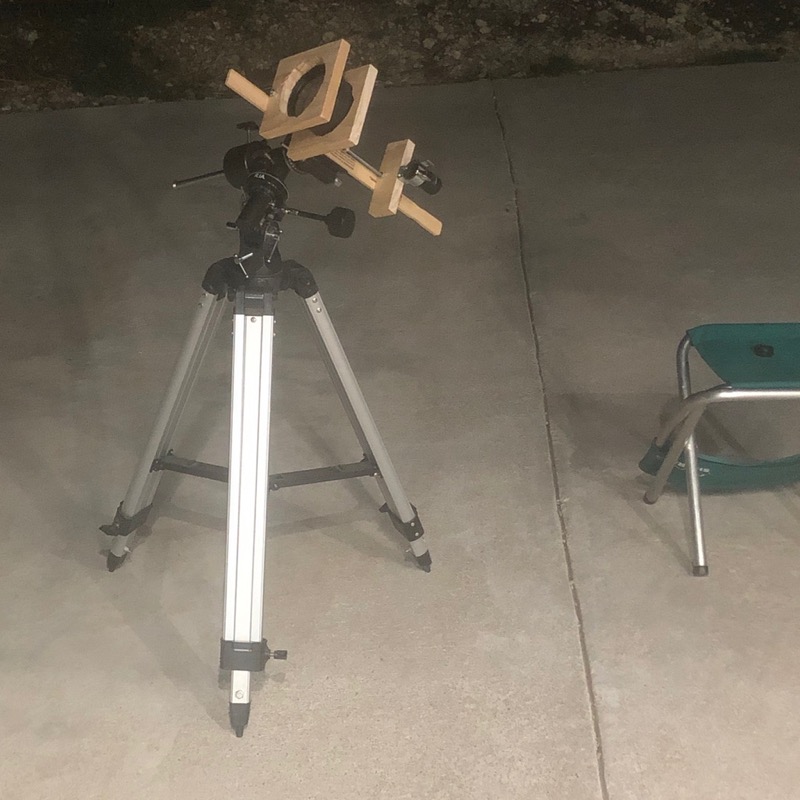 I set a Celestron SMA 25mm at the image plane and took a peek at Jupiter and could make out four tiny moons. Flare from stray light and collimation errors were so over the top that it looked like a J.J. Abrams movie, but it was fun still to see an otherwise sharp pinpricks of light.
Next up, integrating the extender elements group then maybe even building proper cells that would allow for real collimation attempts, if justified.