After seeing that post yesterday with his great imaging I got out my celestron 114eq and old Sanyo 7.1MP vpc-e760 and did a 1-click image. No video with stacking and all that fancy stuff, I'm still new and will learn that when I get svbony sv105 later this week.
So here ya go, my best ever solar image yet with sunspots. I've got others that sucked pretty bad, like I say I am new to this and having so much fun!
Please keep in mind this is me using a 10mm Plossl and just holding that old **** camera up to the eyepiece. So please no hate for the poor quality compared to some of you guys with years experience? thanks.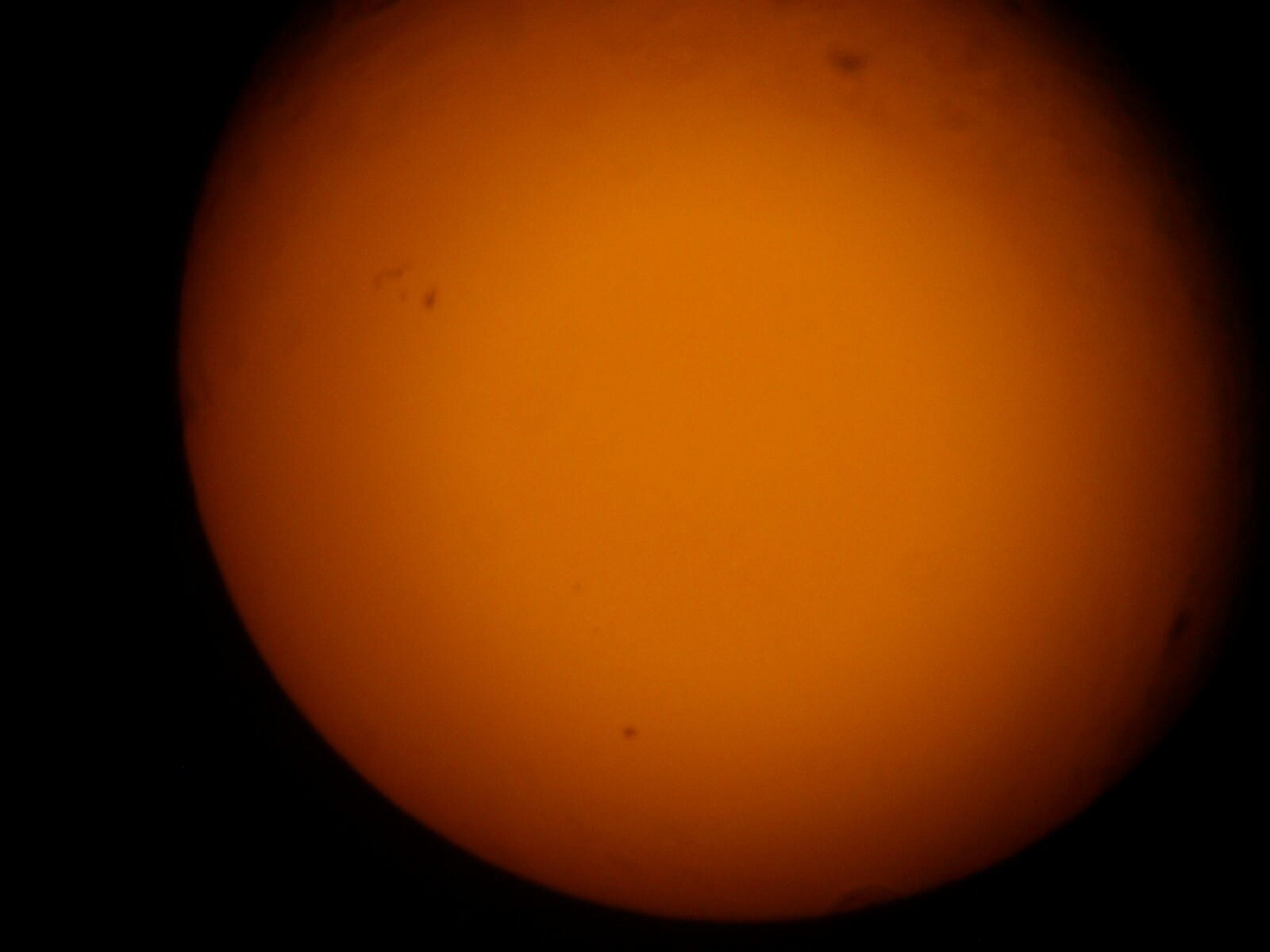 Edited by bytesbull, 26 October 2021 - 01:59 PM.