Well, besides a year of experience and learning, I also upgraded my camera from a ZWO ASI 183 MC (non-cooled) to a 294MC Pro (cooled).
Both images were created using a C8 Hyperstar (f1.9) on an AVX, controlled with the ASI Air Pro.
The earlier image was taken with an Optolong L-Pro filter and the second with the Baader IV-IR cut filter.
Both exposures are about 1.5 hours. No guiding.
Both images were stacked and pre-processed in AstroPixelProcessor. By the time I took the second image, I had learned very basic features in PhotoShop and ran some of the Astronomy Tools sequences to produce a much finer final image.
1 year ago:
Now: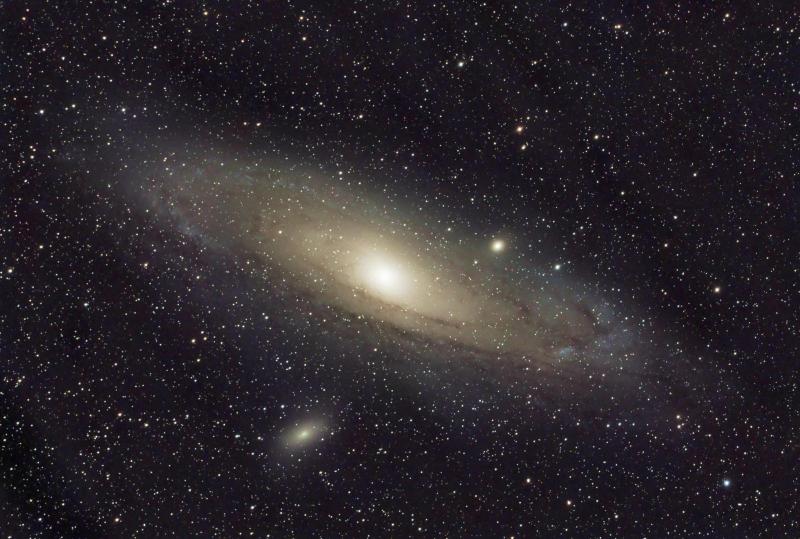 The 294 MC Pro field-of-view is much bigger than the 183 MC Pro, which makes framing much easier. That said, the 294 MC Pro seems much more tricky to work with in terms of calibration frames - instead of taking flats of 3 seconds or greater (as recommended, but very difficult to accomplish as it requires diffusion through layers of T-shirts), I take a ton of very short flats and matching flat-darks. I'm not sure how this affects the final image. The Baader UV-IR cut filter also permits much more light than the Optolong L-Pro so gradient removal with the UV-IR cut filter is a real challenge. And now that I've learned to do some basic post-processing, I see that much of the magic happens AFTER the stacking. The pre-processed image is actually quite ugly, and makes you wonder if you did something wrong or wasted your time.