We had lovely clear skies at England's Kelling Heath star party - even if the dew was horrendous!
My golden rule of star parties is to set up next to someone's big dob so I was lucky to be near Alan Marriott's 20-inch homemade dobsonian. He has put together a wonderful set up with GoTo and tracking, plus improved primary & secondary collimation, wheelbarrow handles and a rotary filter wheel.
I uploaded a video as Alan talks myself and fellow club members through his design and build before we diverge off into deep sky observing through a big scope.
Very useful content if you are building (or planning) a big scope or even just thinking of getting a big dob.
A beautiful instrument and the views of the Orion nebula in the small hours of the morning weren't too shabby either!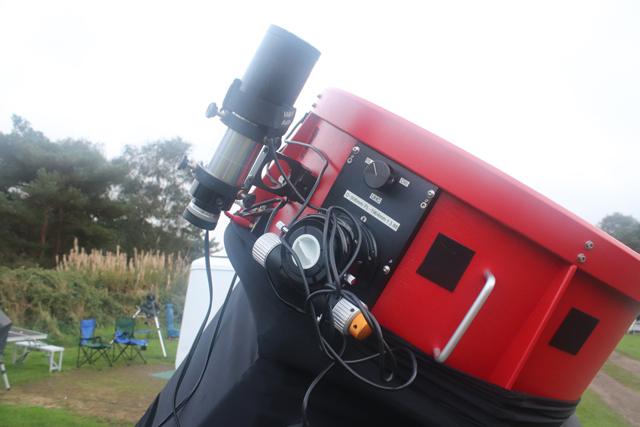 Edited by Mark Radice, 01 November 2021 - 12:42 PM.