Finally, after 15 months of waiting, I was able to get my new 20" F3.9 Astrosystem's telekit out for its first light.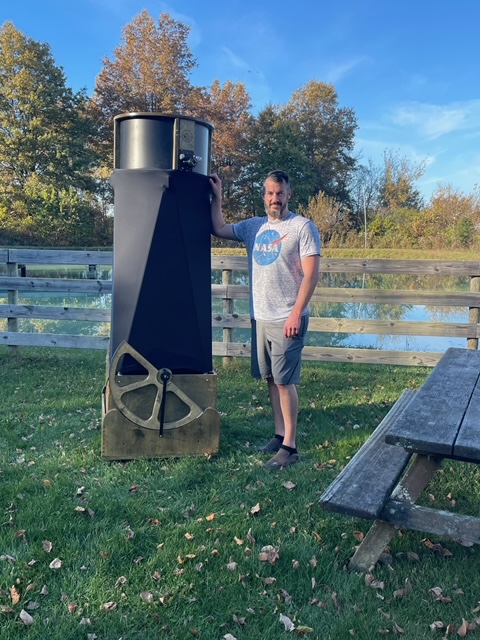 First light was from my backyard, bortle 6-7. I plan on getting this out to a dark site ASAP, but I wanted to make sure everything was working correctly, and that all my eyepieces/NV would come to focus. Glad to report all worked well on that front.
I started out with just glass eyepieces, to get a handle on how much difference there was between my 12" and this new 20". I tried to hold off using the NV as long as I could, but only made it about 30 minutes before I couldn't wait any longer.

I figured the best way to have a good first light would be to visit some of my favorite object currently in the sky. I used a 55mm plossl mated to my NVD Micro and 7nm HA filter for all of my observations/pics (with the exception of NGC 891) . I started out with the ring nebula. Wow. The image scale compared to my 12" was remarkable. I typically never look at the ring with the 12" w/NV because the image scale is so small as to make it not worth spending much time on. Not so with the 20"!
Up next was the dumbbell nebula. So much detail to be seen. Almost looks like a Hubble image. Below is a 3 second exposure from an iPhone. No tracking or stacking, just a single shot. Picture is very close to what is seen at the eyepiece, maybe a touch brighter in the photo.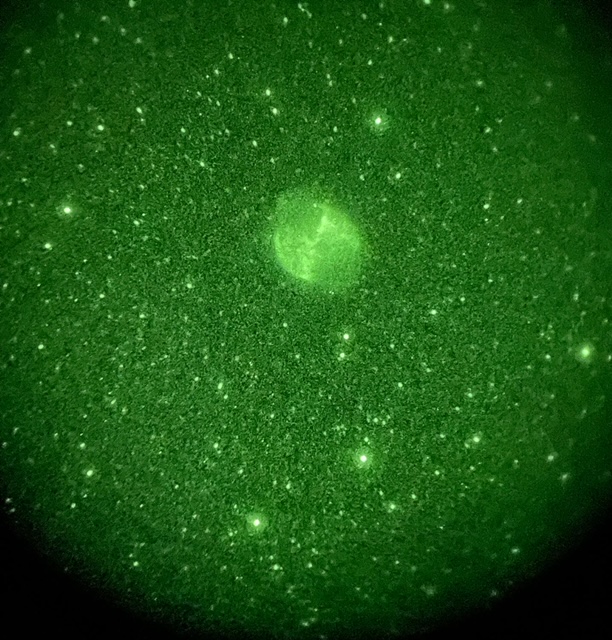 My favorite DSO is probably the Veil Nebula. Although I cannot see the entire structure in the 20", the amount of detail more than makes up for it. Simply breathtaking.