I just wasted an hour trying to apply to the 2022 Texas Star Party.
The website says applications open Nov 22. It is now Nov 24. Great.
I have an account and I logged in. No worries so far. A minute or two of fiddling around and I found a hotlink for the "Application for Accommodation" form.
So far, so good.
I click on it and get this screen/window: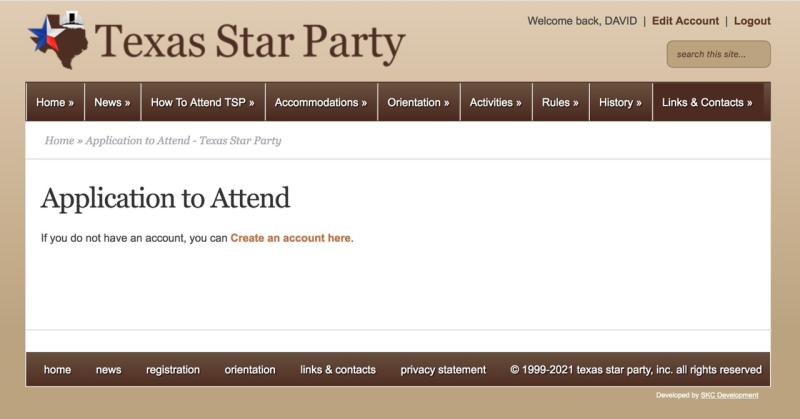 which has no other link to the actual application form. It just invites me to create an account which I already have and have logged on with.....
Tried over and over but eventually it became the whole ".....expect a different outcome...." thing.
Their email/contact links are of no use either because the actual email address of the registrar is hidden - link takes you to some weird email server which doesn't work.
Hoping to get some help from a TSP exec, please.
Dave