I'm having quite the conundrum trying to figure out why my stars are looking like balls, rather than ... well, stars.
I shot M31 over two nights, first night doing 60s exposures, second night doing 120s exposures.
Both nights I shot Bias, Darks & Flats separately for each, making sure to adhere to best practices around camera temp, position, etc.
Equipment:
Scope: Askar FRA400 + f/3.9 Reducer
Focuser: ZWO EAF (star ratings were around 3.1 for both nights)
OAG: ZWO + ZWO 120MM Mini
Filter: Baader Neodymium IR-Cut
Camera: ZWO 183MC Pro (Gain 120, Temp -10°C)
Mount: AZ-GTi (RMS ~1.5" for both nights)
Control: ASIAir Pro
Integration over two nights:
Lights: 70x 60s + 50x 120s
Darks: 60x 60s + 30x 120s
Flats: 30x + 30x
Bias: 60x + 60x
I'm thinking it could be:
the filter (though someone on IG with the same filter got perfectly fine stars using it),
focus (it looked pretty well focused to me?)
some form of high altitude clouds / bad seeing (but what are the odds that would be the case on both nights?),
backfocus (although I did do the math properly, so I'm not so sure on this one)
some combination of the above / something I don't even know about?
Fully Stacked:
Used APP and its Multi-Session feature to combine the two nights' integration here: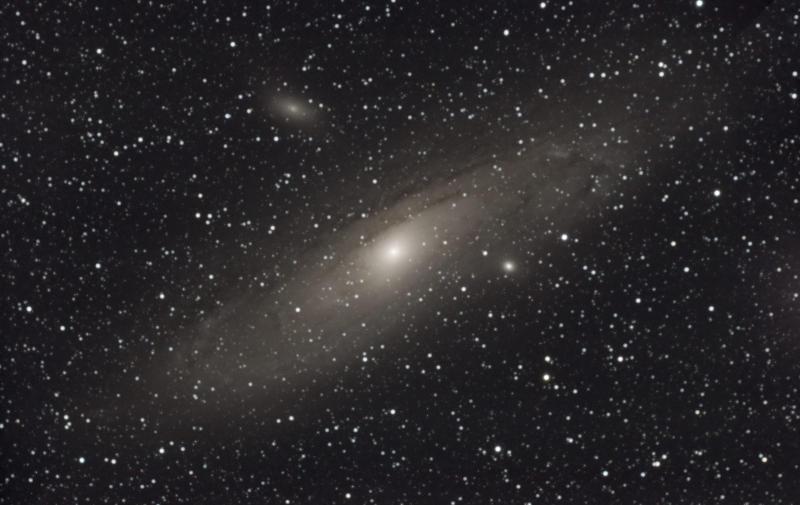 1:1 Size, Stacked:
Here's the same as above, but at 1:1 pixel size so you can properly diagnose the issue.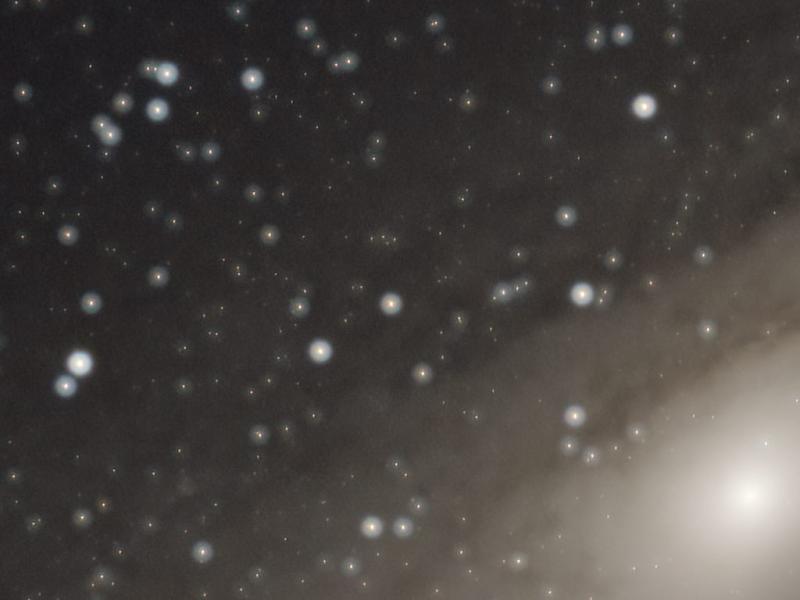 1:1 Size, Single Sub:
Single sub, stretched in Siril to reference against the stacked and calibrated from above.
Even in this single sub, it's weird that I can see tiny, about 9 pixel sized, stars clearly in focus and being more than a single pixel I doubt they're hot pixels. Even if they were hot pixels, surely Darks would've just taking those out, anyway. But no, it's a very similar affair to the stacked and calibrated version above.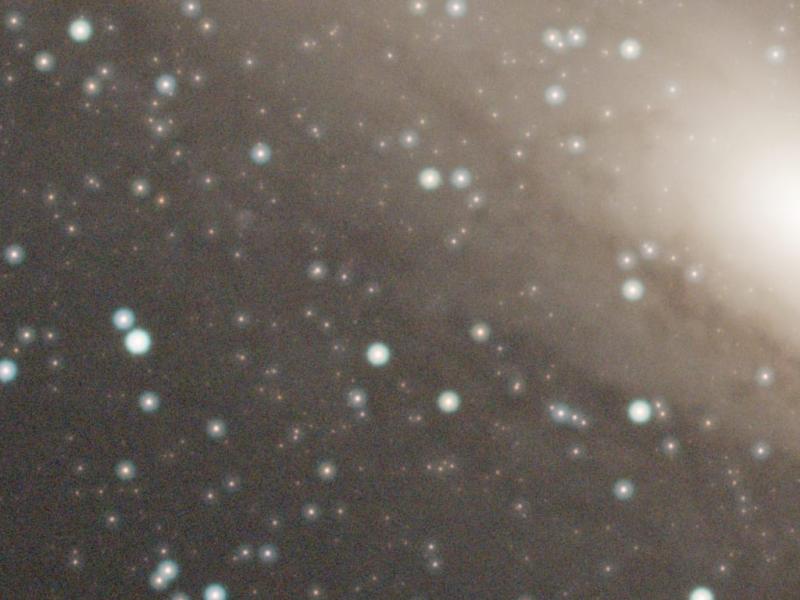 So, in my best Seinfeld impression, what's the deal with these stars?