So I picked up an older Astrotech AT80 in the classifieds here a few months back as a grab and go portable that I can just use with a camera tripod. It's an 80mm f/6 doublet achro so a decent amount of purple fringing in the views that I don't really get in my 90mm f/11.

I have also been taking baby steps into astrophotography for a while so I stepped back even further and am going to also use this as a really basic training setup for that as well. I got the AT80 field flattener and have that connected to an older Nikon D70S mainly because it's lighter than my D700 but may use the D700 because it's got a better image and can work with control software better. I am using Digital SLR Astrophotography (Practical Amateur Astronomy) 2nd Edition by Michael Covington as a sourcebook and I'm taking it slow.
Like I said, baby steps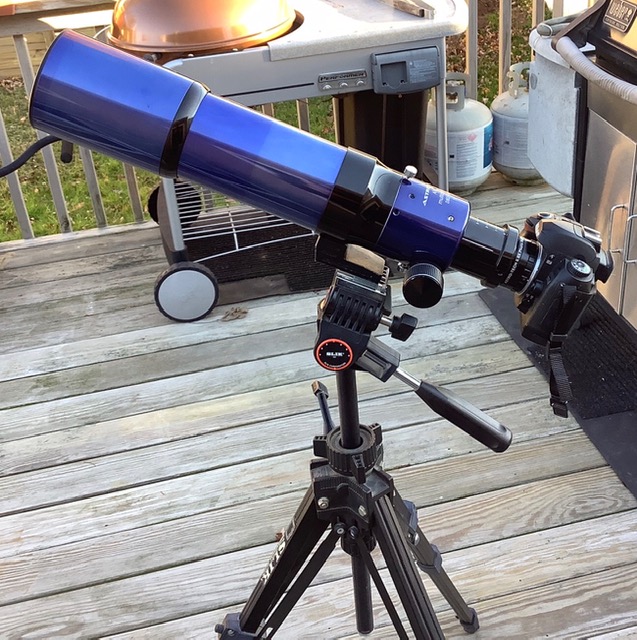 Anyway, I am trying to decide how to handle the CA on this scope. I am thinking this scope type is the reason for the Baader Semi-apo's existence but anyone have any better options they can think of?
Any help would be appreciated.
Thanks
-Jim