I finally took test images of M31 last night with my new QHY600M camera.
I used gain of 0, offset of 20, temperature at -10C, TEC 160FL, TEC 0.9x FRC, 1008mm focal length, f/6.3, Lum filter. I took two sets of each of the following:
1) 10 minutes, bin 1x1
2) 5 minutes, bin 1x1
3) 5 minutes, bin 2x2
4) 2.5 minutes, bin 2x2
I couldn't believe this huge sensor was able to squeeze in pretty much the whole Andromeda Galaxy. This is quite a high resolution image of M31 at 1008mm focal length. There were minimal star saturation at 10 minutes bin 1x1. The well capacity for read mode #0 and gain of 0 is about 80K electrons!!!! The FWHM of pretty much all images were less than 2 arcsecs. I've never seen such great guiding and it was the first time using multi-star guiding with PHD2. The stars viewed through OAG's port were elongated due to the prism located at quite a bit "off-axis" but that didn't affect PHD2 at all. PHD2 RMS errors for both axes were something like 0.24" - 0.28" and that was my best.
I uploaded the best of each and un-calibrated light subs at:
https://www.dropbox....F_20_W.FIT?dl=0
https://www.dropbox....F_20_W.FIT?dl=0
https://www.dropbox....F_20_W.FIT?dl=0
https://www.dropbox....F_20_W.FIT?dl=0
Master flats in bin 1x1 and 2x2:
https://www.dropbox....set_20.fit?dl=0
https://www.dropbox....set_20.fit?dl=0
Notice double v-shaped lines in Master flats. I believe this was caused by reflection from OAG's prism but didn't affect calibrating with lights.
Calibrated, registered, Linear FIT and stack of 8 light subs with different exposure times (150s, 300s, 600s) and binning (1x1 and 2x2) totaling only 45 minutes:
https://www.dropbox....ration.fit?dl=0
The title of the files will tell you the details.
I absolutely had no issues calibrating the lights and flats. I used Master bias instead of dark flats to calibrate the flats and it worked perfectly. The sub-exposure times of flat subs were less than 0.1 second. I didn't need to use output pedestal even though one calibrated image had a minimum of 2 ADU!!!! The minimum ADU for calibrated bin 1x1 is much smaller than bin 2x2 subs.
Notice very strange vertical object at x, y location 3690, 1140 of all of my images. Zoom this location. It's likely reflection from OAG's prism. Hopefully raising the prism will help. If you stretch the Master Flats heavily, you will barely see prism shadow at top and it's directly above the reflection.
I see some stars astigmatism in the corners. This is probably due to spacing issues which I have to fix. There are elongated stars at the corners probably due to vignetting and spacing. I kind of expected vignetting because focal reducers naturally makes illuminated image circle smaller.
Overall, I'm pretty satisfied.
Peter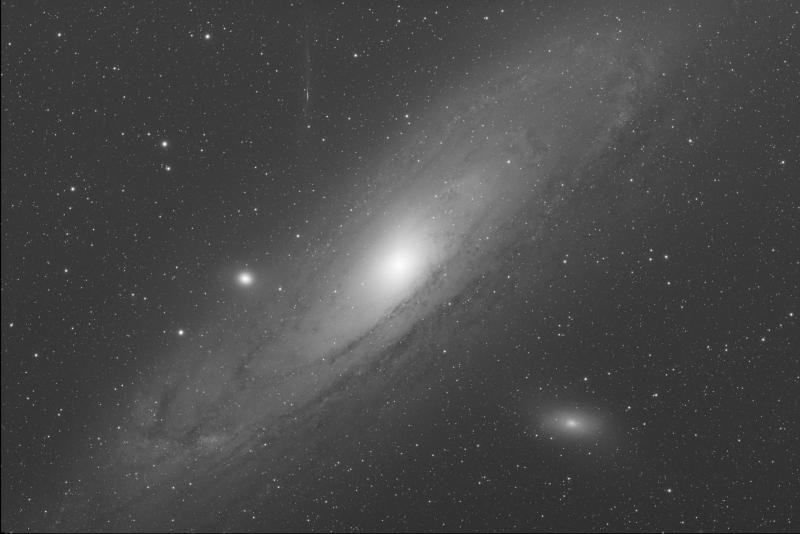 Edited by Peter in Reno, 30 November 2021 - 10:57 AM.