I'd be interested hearing your thoughts on how to improve this image. I struggled with processing the dust around pleiades. With regards to that i'm wondering if i stretched it too much as it looks too noisy, and wondering if i didnt get rid of a light pollution gradient from lower right to left. I applied the light pollution tool in APP there on the right side. Kinda thought it was brighter on the right side due to the dust though.
This also my first time using this camera, asi071 mc pro. I was using the asi294 mc pro before. Kinda feels like this is a bit noisier.

I use Astropixel processor then output to photoshop for noise reduction, star reduction, tonal adjustments and sharpening.
This is just a bit more than 7 hours of integration.
Wo gt81 w/0.8 flattener
Asi071mc pro, unity gain/offset, 90/65, cooled to -5*
Asi224 guide cam
Wo unicam 32
Heq5 pro
Lights 295 @ 90s
flats, Darks, dark flats 60
Bortle 4
No filters
link to full res tiff file via google drive:
https://drive.google...iew?usp=sharing
i can provide larger files latter if interested via google drive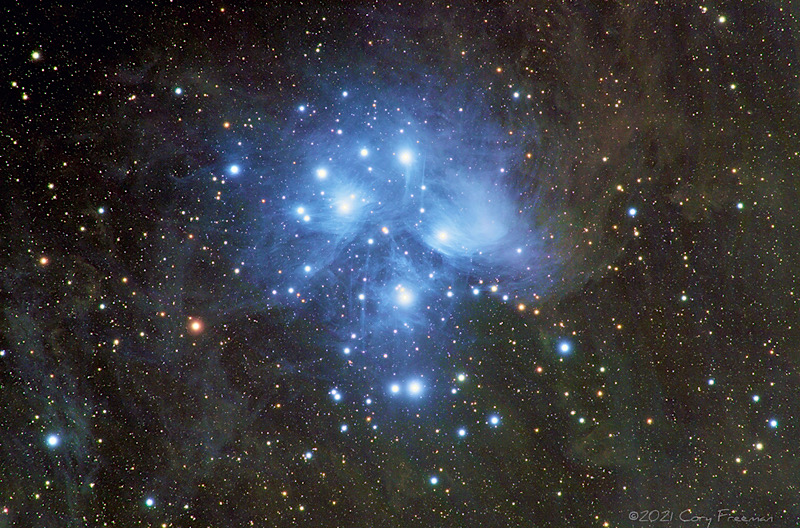 Edited by Cfeastside, 30 November 2021 - 07:40 PM.