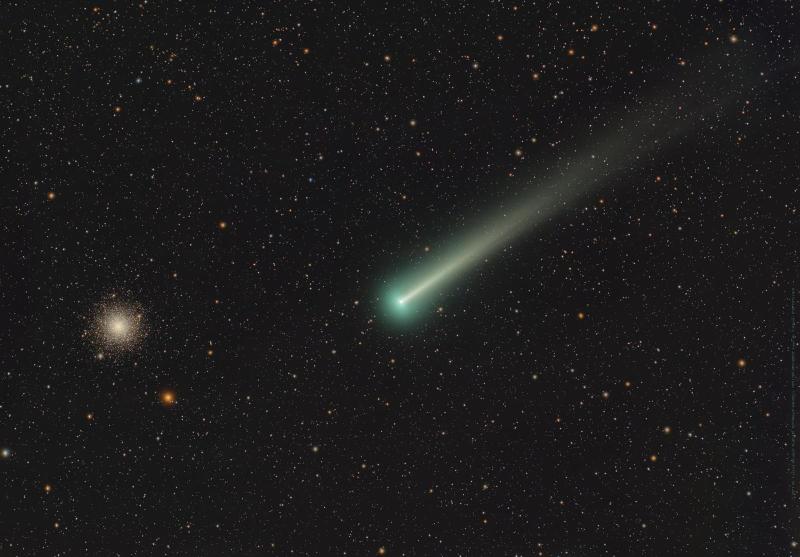 Yeah, a 51mm refracting astrograph (RedCat51) and an ASI 294mcP is well undersampled. I kept 49x 180 second exposures yesterday morning (Dec 02) and processed them purely in PixInsight.
The comet is approaching Messier 3 and transited the globular cluster during my daylight hours - what's worst than being clouded over?
Be sure to check out the full resolution here https://astrob.in/yo7j4k/0/ on Astrobin if you get a chance. I think you'll be somewhat surprised what a small refractor can do.
Best of seeing,
Dan