So I get a lot of questions about the full spectrum modification and if it's better than an H-alpha mod.
I totally understand the confusion about the modification types that are available and which one is the best for astrophotography.
Honestly, there is no right answer to this question and everyone's situation is different. But I'm not going to get into the details of the mod types since this topic has been discussed a 1K times.
Instead, let's talk about what's known as a Naked Sensor Mod.
It seems there is some confusion about the naked sensor (aka bare sensor) modification.
I think that people get scared by the words 'naked' and 'bare' and come to a conclusion that the sensor is left open to the outer world totally unprotected.
And it's quite understandable, from a regular digital camera user's point of view it does sound like the sensor is left 'naked' after the modification.
I'd like to provide some details about this type of mod and why it might be better that a regular full spectrum mod with the use of an additional clear glass filter.
First off, with all the filters removed, the sensor it left with a protective glass on top of it.
Yes, that's right, there is still a layer of glass above the sensor itself and that glass protects the fragile sensor from the outside environment.
It may either be a quartz or a fused silica piece of glass that is absolutely transparent to all light waves, including IR and UV.
And that glass can be cleaned using the same methods that are used to clean the 'normal' sensor with all the stock filters in place.
There are special fast drying solutions available and a little drop of pure 99% alcohol can also be used on the tip of a sensor cleaning swab.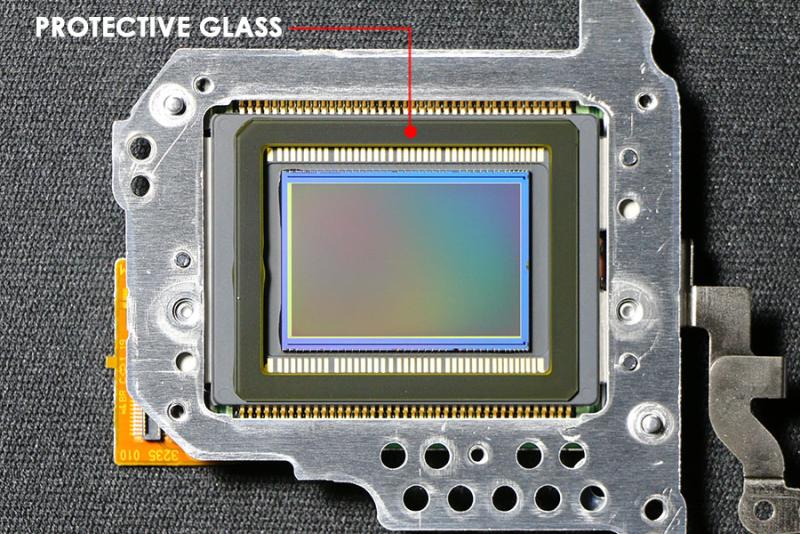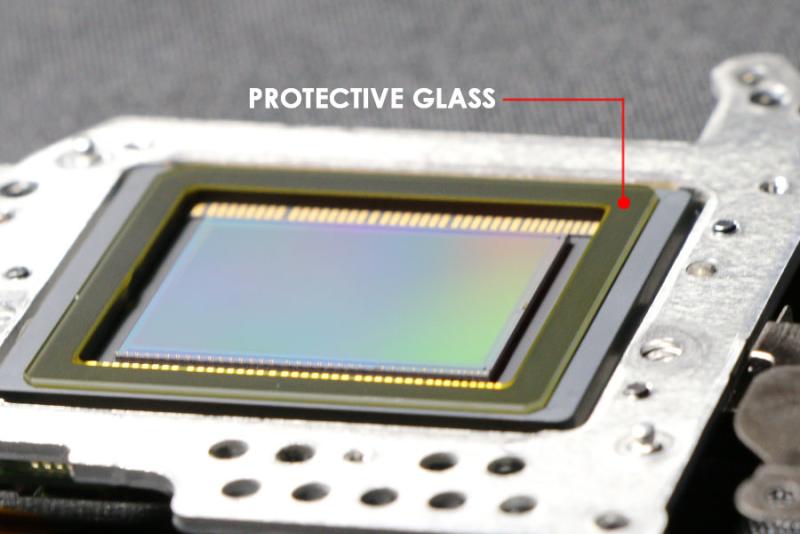 Now, I get asked a lot about the difference between a naked sensor full spectrum mod and a full spectrum mod where a third party clear glass filter is installed in place of the stock filters.
I always suggest to go with a naked sensor simply because adding another layer of glass doesn't improve the image quality. That additional filter may actually cause a well known issue with halos around bright stars.
This of course depends on the optical train and may or may not appear in the images. I don't really find this as a major problem though.
Let's talk about when a third party filter should be added.
When the stock filters are removed from the sensor assembly, the sensor needs to be moved forward just a tiny bit to compensate for the missing layer(s) of stock filter glass.
This is usually done by either re-shimming the sensor or by adjusting the spring-loaded sensor mount position. This operation is called sensor calibration.
With the re-shimming, the original sensor shims (washers) are either removed or replaced by the new ones so that the sensor can be precisely moved towards the lens mount flange.
In the digital cameras that have a 'floating' sensor mount, the calibration is done by tightening the sensor mounting screws to achieve the best position when the lenses will still focus at infinity and the internal autofocus gets in sync with the on-sensor autofocus aka 'live view focusing'.
This operation can get very complex because the sensor needs to be kept absolutely parallel to the lens mount flange.
Now what do you do if the sensor mount has not enough room to be calibrated?
You add a third party clear glass. That clear glass filter replaces the stock filters and a technician can proceed with sensor calibration.
Based on my optical engineering background and experience, I think that a naked sensor is the best solution. Some may disagree.
I hope some folks find this quick explanatory article helpful.
Max
Edited by asanmax, 03 December 2021 - 09:32 PM.