This is not intended to be scientific nor rigorous, rather, just some subs from various messing's about. The conclusion first, IDAS NBZ UHS works very well at F/2.2.
The goal these different nights was to sort out spacing, tilt and play with filters. I didn't try the Altair Quad or no filter at all, for some reason, but intend to do that just to satisfy my own curiosity. I now have a Celestron LP filter whic hI can try as well. At some point I'll also revisit M 42 and take a solid run at gathering some good data now that hopefully most of the tilt and spacing is sorted (not necessarily reflected in these subs fyi).
These are single subs, not stacked, and in each case asinh stretched in Siril the same modest amount, black point raised the same amount.
First, Triad Quad Ultra, ASI094MC, gain 101, offset 50, cooled to around -6°C, 2021-10-15.
15s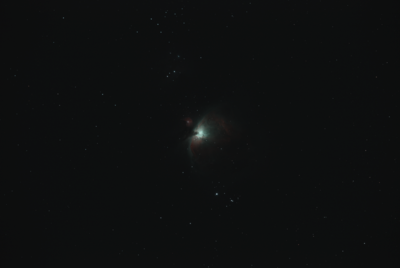 30s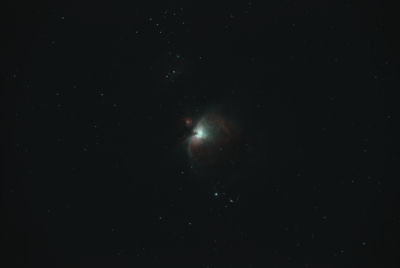 60s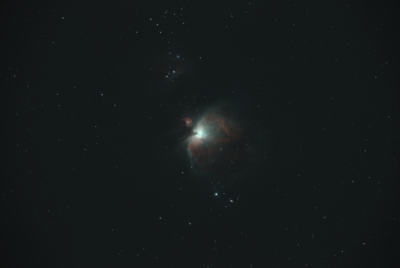 It really takes a lot longer to begin to pull out the detail in Ha. Oiii is well represented though. This is very much in line with previous independent analysis of this filter available elsewhere on CN that shows Ha to be highly attenuated at F/2 but Oiii transmits pretty well. This is what I concluded over the months of using it. The filter is great in slower systems.
Next, IDAS NBZ UHS, ASI094MC, gain 101, offset 50, cooled to around -20°C, 2021-11-28
10s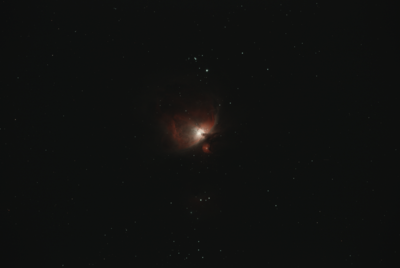 My take, after just a few uses, is that the NBZ UHS delivers at F/2 returning the RASA to a fast light gathering tube. Ha is abundant with short subs, as expected from an F/2 system. I was also able to get a not bad for a lazy imager rendition of the Rosette with the filter. The downside is it apparently is only suitable for fast systems. F/3 would be considered too slow if I understood what I read.
Just for fun, I stacked all the data even though the camera orientation wasn't consistent, and I had been playing with spacing and tilt ,and there were no calibration frames taken. Here it is anyway, warts and all, stacked in DSS, stretched and cropped quickly in GIMP, under 1.5 hrs of data combined between the two filters from above. I think it the NBZ UHS is a keeper.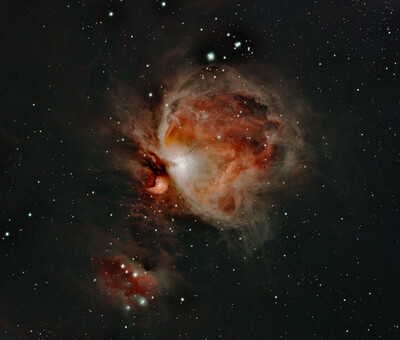 Here's around 2 hrs on the Rosette Nebula with the IDAS NBZ UHS filter, just a quick run through Siril, no calibration frames or attempt to draw out the most from the data. I think it needs more, but it reaffirms that the filter is working.