Just plain amazing, and incredibly easy to use.
We went to a star party on Chongming Island, caught a glimpse of M42 and M31 with it, very mesmorizing feeling. Clearly better than the tec 160, 130 apo binos, and 20' dob at the same site.
(Some glimpses of the party:https://www.youtube....h?v=ksp9fcwXbfI)
The 250 is equipped with all easy to operate IPD adjustment knobs, collimation screws(collimate super fast and precise, you know what I mean if you have expirence using Matsumato EMS) and focusing knobs.
Also with push to and moves smoothly.
All assembled and ready to use in the backseat of a SUV.
We did not have the chance to see Leonard with it yesterday(For this target, the 130 apo bino at under 30x is the best), but I bet it would be a kill.
These big newt binoscopes have long been discontinued by US makers and I'm really eager to see a comeback.
Handmade by Mr. ShihanZhang and Mr. littlefat.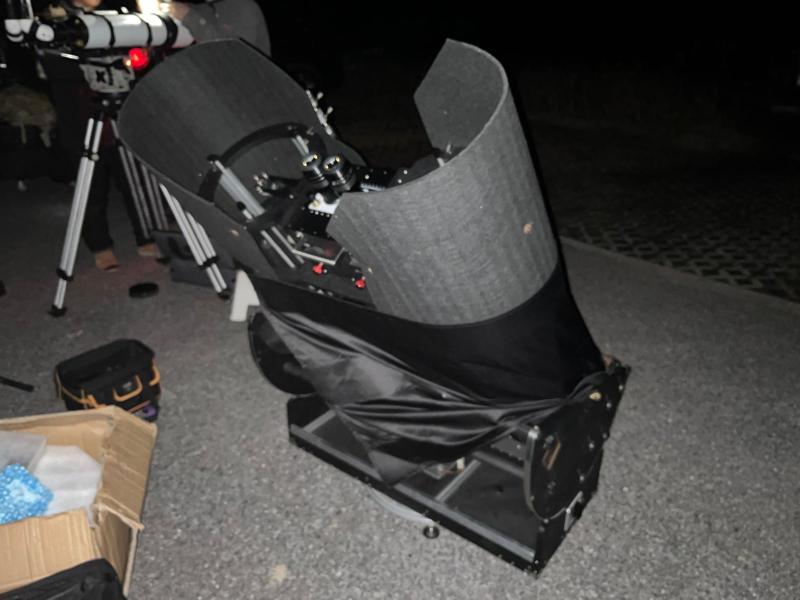 Edited by range88, 05 December 2021 - 12:10 AM.