I purchased this on Ebay some 20+ years ago. It looks to be a military refugee, perhaps part of a tracking scope or theodolite. But God knows what, if it's military! My shipping scale shows 32.6 pounds, so it's quite hefty. I don't really see it in an airborne application, but could be.
The truss tube is impressive as is the welding that holds it together. Mostly non-ferrous (Aluminum?), but with some ferrous bits, judging from my magnet. Overall length is 27 inches. The primary mirror diameter is about 9 inches. I have no idea what the optical design is. Of course, it looks to be a Cassegrain design of some sort. But who's to tell from merely looking at it? I have no way to determine the optical curves, so have left it completely alone since I purchased it. In fact, the telescope as seen in these photos remains exactly as I received it from the Ebay seller, whose name I do not recall and have no record of. Was it you??
I'm not sure just what to do with it. I think the first order of business would be to establish what the optical profiles are before making any changes to it. If it is a Cassegrain, I have little way to test or re-figure the optics. The primary, maybe. The secondary, certainly not. New optics might be a possibility. But I want to be certain of what steps I take.
To be honest, at 27 inches tall and given the weight, it would make a fine end table. But still, the truss tube alone deserves to be resurrected as a telescope. Already I can see how it might be modified into a Newtonian RFT.
(Do I hear gasps of dismay??)
Therefore, I wish to poll the wisdom and the sensibilities of the forum populus. Please comment and let me know your thoughts.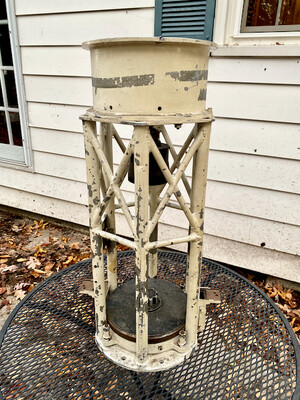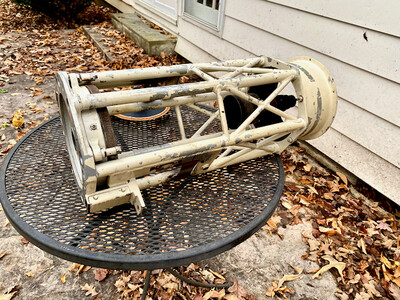 For scale the table is 30" diameter.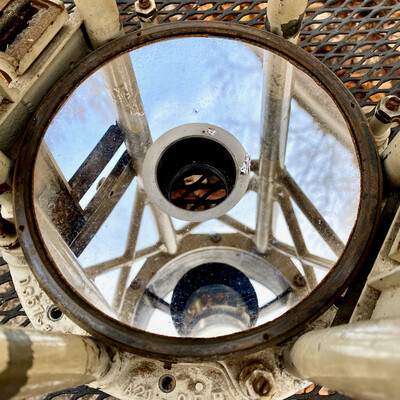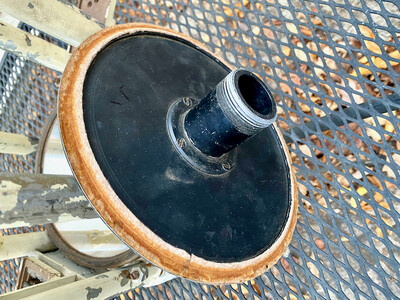 This is the primary mirror dust cover. Interesting that the tube is threaded to secure it against the primary.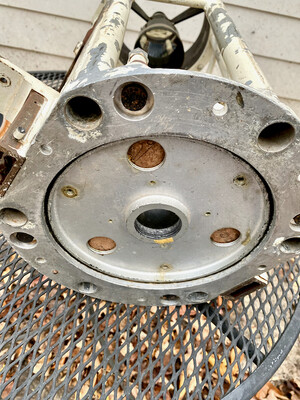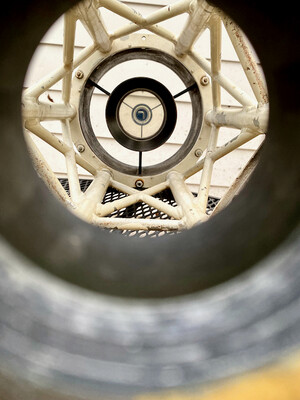 Looking from the "eyepiece" end.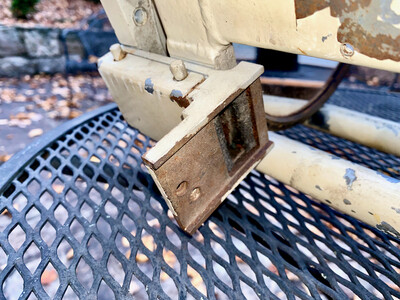 One of the mounting flanges.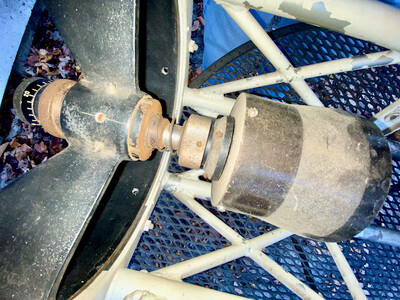 The three vane spider is massive. And the secondary adjustments are considerable and interesting.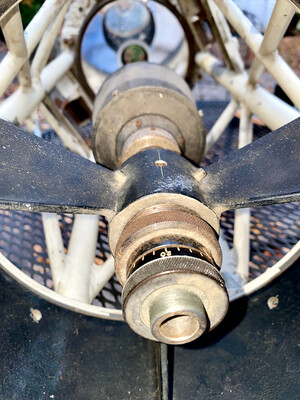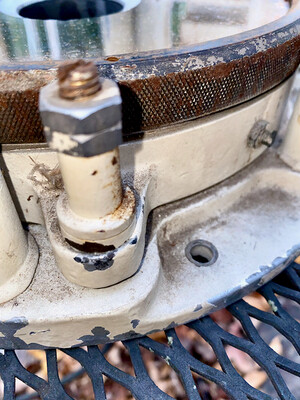 Edited by William Whitaker, 05 December 2021 - 02:56 PM.