Update a couple of images taken in recent days. Recently, After about one month imaging of the Sun. I start to realize the huge difference between solar and lunar post-processing. Improve contrast in post-processing, whatever white light or narrowband, is really a technical work.
High resolution: https://www.astrobin...ers/MoonPrince/
Telescope: Explore Scientific 127APO + Daystar Quark Chromosphere + R filter.
Mount: Sky-Watcher AZEQ6
Camera: Player One Apollo-M MAX (IMX432)
Capture: Exp=7~8ms, Gain=150, 2000 frames, 30% stacked.
Software: AS!3, Imppg, Photoshop CC.
Sun on 27th.Nov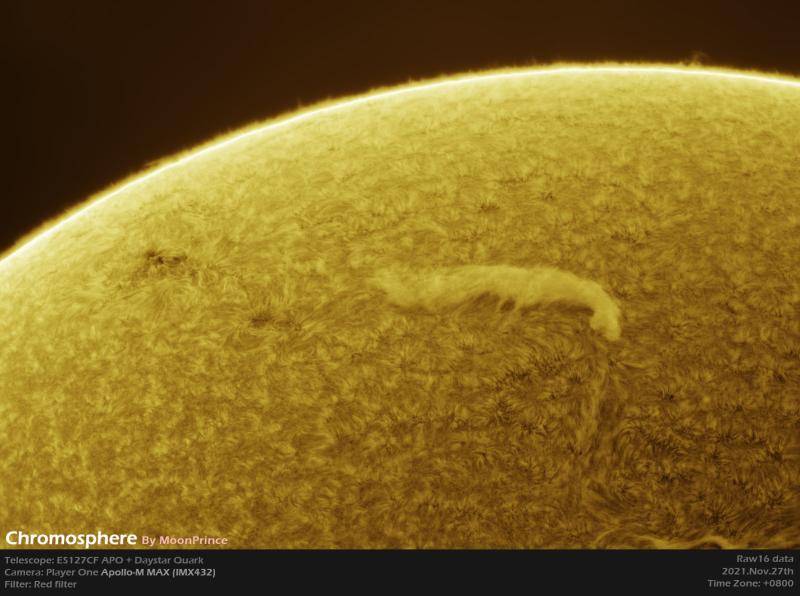 Edited by MoonPrince, 07 December 2021 - 06:02 AM.