Hello everyone!
For the last two nights I've tried to "kill" the advanced sequencer using the Flag on the bottom right side that is intended for that purpose. Instead of activating the Shutdown Sequence it keeps "looping" the sequence and nothing else. My expectation is that once the Flag is activated, the Shutdown sequence gets started no matter where in the sequence you are.
I am including a pic showing where Shutdown Sequence is placed in the Advanced Sequencer. As you will see it is at the very end, and I made sure is not "nested" inside any of the targets (same as the Startup Sequence, which is working fine).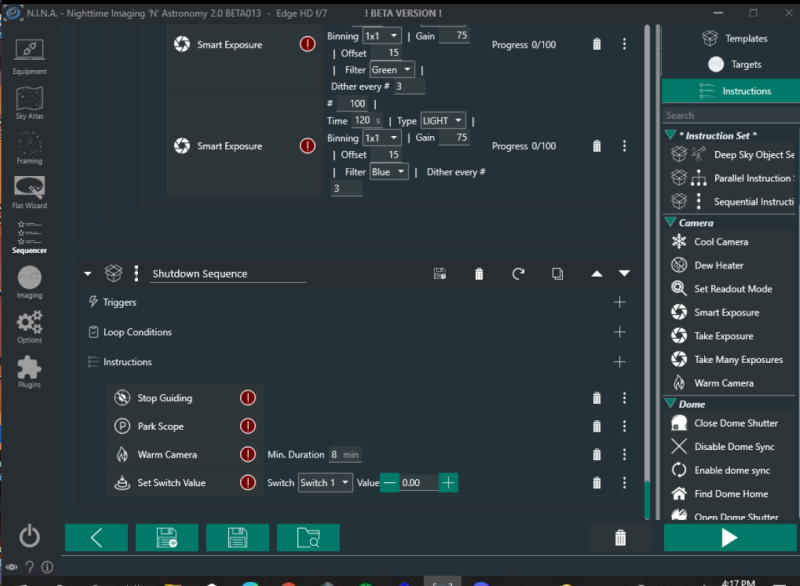 Am I doing something wrong?