Comet Leonard has really been a joy this month, might even consider it a "great comet" in my catalog of viewed comets. Though the opportunities to view it have been rather sparse and fleeting between the clouds and atmospheric extinction, the anticipation and those fleeting views made it all the more special.
Though my eyes wouldn't allow me to see it unaided, as happened with NEOWISE last year, I once again relied on aided viewing with a SiOnyx Pro being the primary and i2 NV being the secondary when it was dark enough to fully use. The SiOnyx made it possible to find it early in the twilight skies and both gave me the opportunity to observe this interloper.
In the past, evening and morning twilight comets have typically been to much for i2 night vision, just not enough dynamic range to be useful. Comet Leonard was no different, just to much light to hunt it down with NV in early twilight. So exactly as with Comet NEOWISE, I turned my SiOnyx cameras to find and observer it, though the color was muted clouds, aerosols and lens choice, mostly lens coating on the lens chosen, yuck yuck yuck.
I did enjoy the NV intensified views, but viewing it through the SiOnyx imparted life that just isn't there when viewing it through NV. Though when entering astronomical twilight, where it was dark enough for NV, the NV did provide a brighter, calmer albeit a rather lifeless view.
So for Comet Leonard, I ended up depending on the SiOnyx camera most of my viewing.
Here's a short video of Comet Leonard at 30fps through the SiOnyx Aurora Pro: https://youtu.be/a1QLDlFYToI
And an image of my comet hunting setup with a few screen captures from the footage: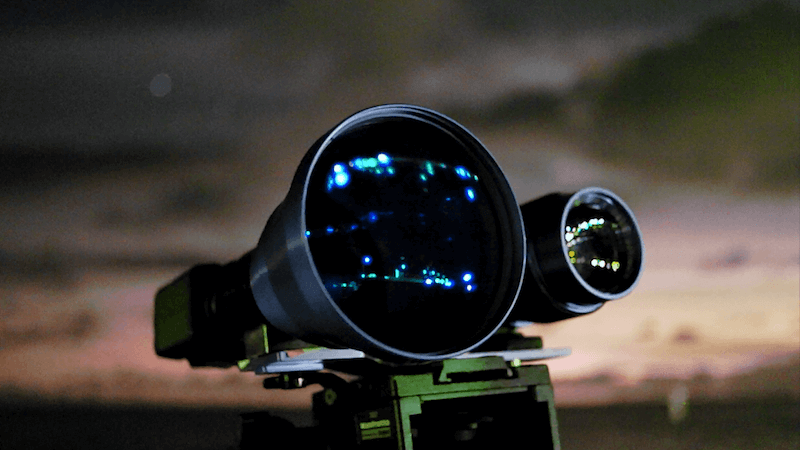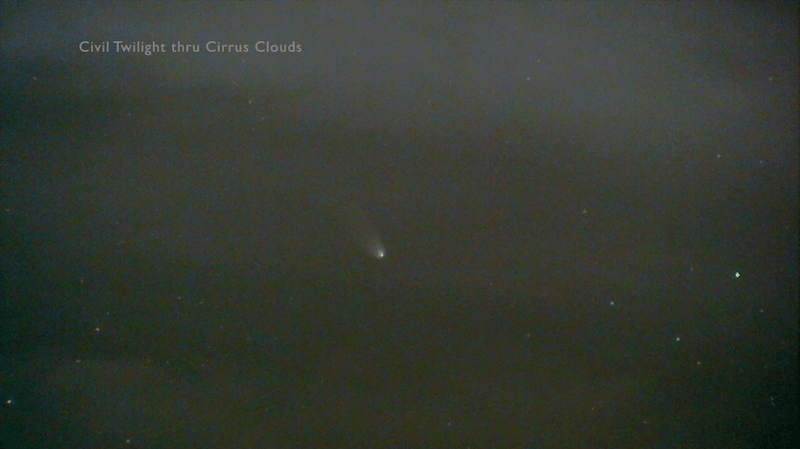 and of course for the I2 enthusiast that I am, here's a video through NV: https://youtu.be/evyXX4Go9N4