I have some shift on my 13.1" cell. Some of it is the springs not being strong enough, which I'll fix pretty soon by putting in stiffer springs, perhaps with extra springs on the sides of the bolts like in my 10". Steve did tell me that he was fighting shift on this cell over the summer. He planned to beef it up but never had the opportunity to do so. I pulled the mirror all the way in using the collimination bolts, and that got rid of some of the shift. So stiffer springs are indeed called for.
However, some of the shift comes from the way the cell is mounted, with the long bolts (3) holding the cell in place. When I tap the bolts, I can see the shift on the tublug thats facing me. One idea I had to stop the lateral movement of the bolts was installing large fender washers on the inside tube with large OD nuts. However, getting the fender washers to sit flush for optimal stability is a challenge.
What are some other ideas or thoughts that everyone here has, to cut down on the lateral movement of the mounting bolts? This is a Swayze designed cell, so it's a good cell. I'd rather keep this cell in, and not replace it with one similar to my 10". I do plan to mount a fan on this cell, once I get the lateral movement problem addressed.
Thoughts? Ideas?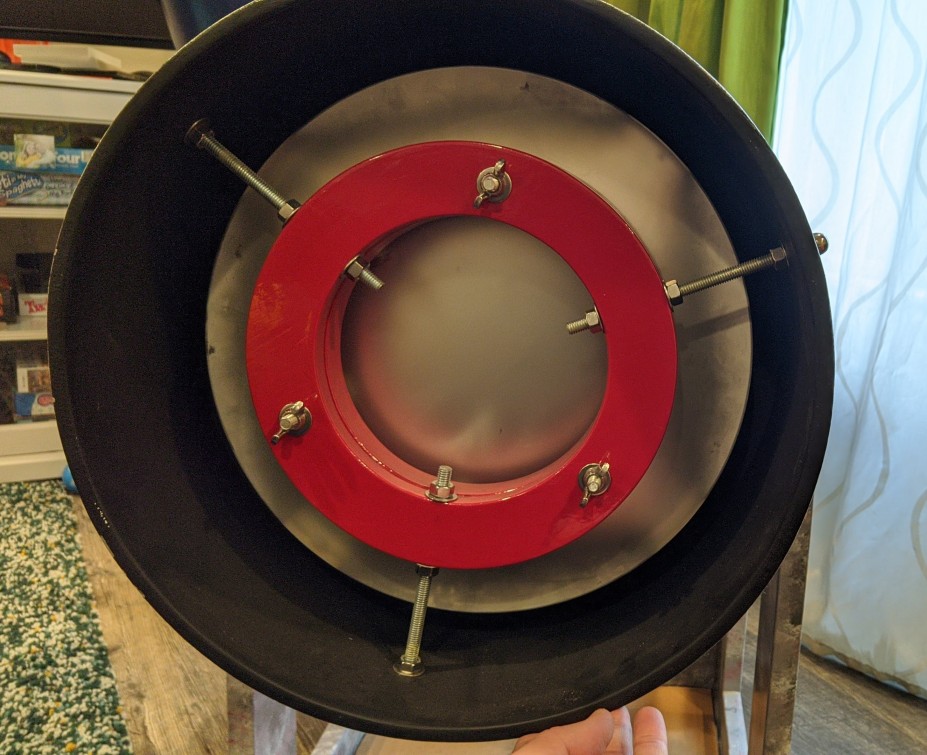 Edited by TayM57, 01 January 2022 - 03:26 PM.