Pictured below is an alt-az mounted Vixen Custom-90M that will shortly be heading my way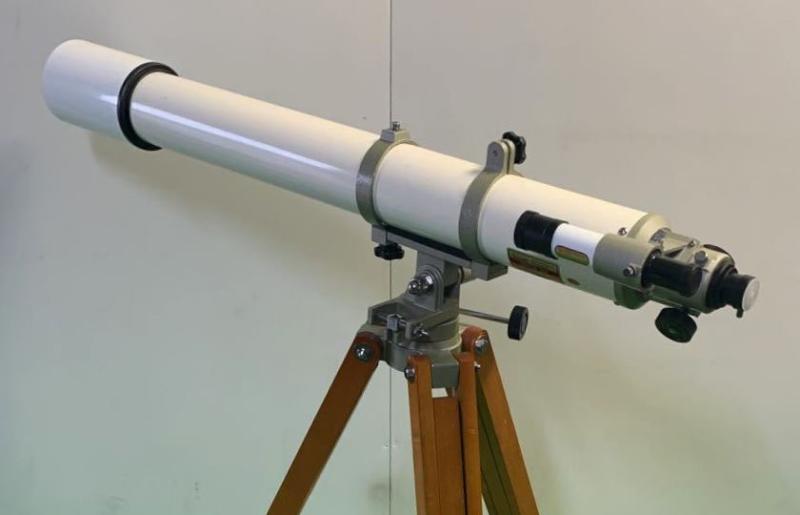 My question for this group concerns the yellowish (or cream-colored or vanilla) patina on the tube of the OTA --- in particular, note the contrast in tint between the OTA tube and both the white dewshield and finder scope.
Unless the Yahoo! seller's digital camera and room lighting are playing white-balance and/or color-saturation tricks with my monitor (i.e., barring the [unexpected] pleasant surprise that the yellowish patina won't be as apparent to me in person), I'm wondering what non-abrasive cleansers / cleaning-methods others here would recommend I try to eliminate or reduce the OTA's yellowish tint, in order to make it whiter? Equally informative, what cleaning agents should definitely not be used ?
Thanks in advance !
-- Jim
Edited by jkmccarthy, 06 January 2022 - 01:00 AM.