Yes...the title is correct. F/90 telescope!
Last year I decided to have some fun and build a singlet refractor. The aperture is a mighty 27 mm with a focal ratio of 2500 mm. Singlet refractors have only a single lens (plano-convex, convex faces sky). This is nearly the optimal lens, but even still it has horrible aberrations. Hence the f/90 focal length. And it does successfully tame the chromatic aberration, mostly

Here's my telescope "splinter" in all her glory.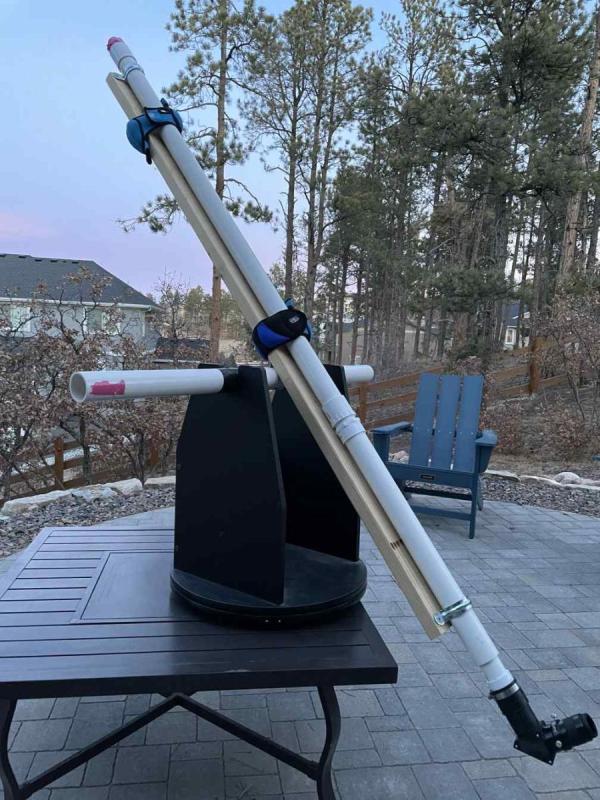 I used my ZWO 1600mm over my 290mm for the larger sensor. But I still had to do a mosaic because of the immense focal length.
Binning 4x used and no filter.
Definitely happy with how it came out considering the rayleigh limit is around 4-5 arcseconds.
Ryan