Hello all,
here is my first image this year! It is the Horse Head and Flame Nebulae. Between rainy, cloudy, snowy and windy nights we were having last couple of weeks,
there was one night of clear and reasonably steady skies. This image was taken that night. The image was taken using Moravian C1+ 12000AC OSC camera
through APM/LZOS 105/650 APO telescope. 80 sub-frames, each 3 min long, were combined.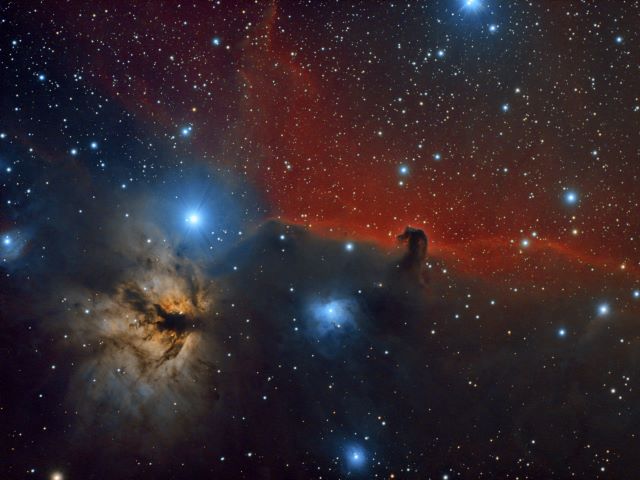 Here is the link to the image details: more details.
Thanks for looking,
Zoran
Edited by zoran, 16 January 2022 - 01:26 PM.