I'm using a Nikon D750 and a Sigma 150-600 mm zoom lens now. It's all I have for imaging. I have a fairly nasty ring from reflections. Since it's a zoom lens, I can't really look internally. I have put black cardboard paper at the end of the lens that extends about a foot away from the glass. I also, put a black towel in front of the lens to also make sure most of the lens is blacked out and I still have it fairly bad.
Here's an example after it was run through Startools: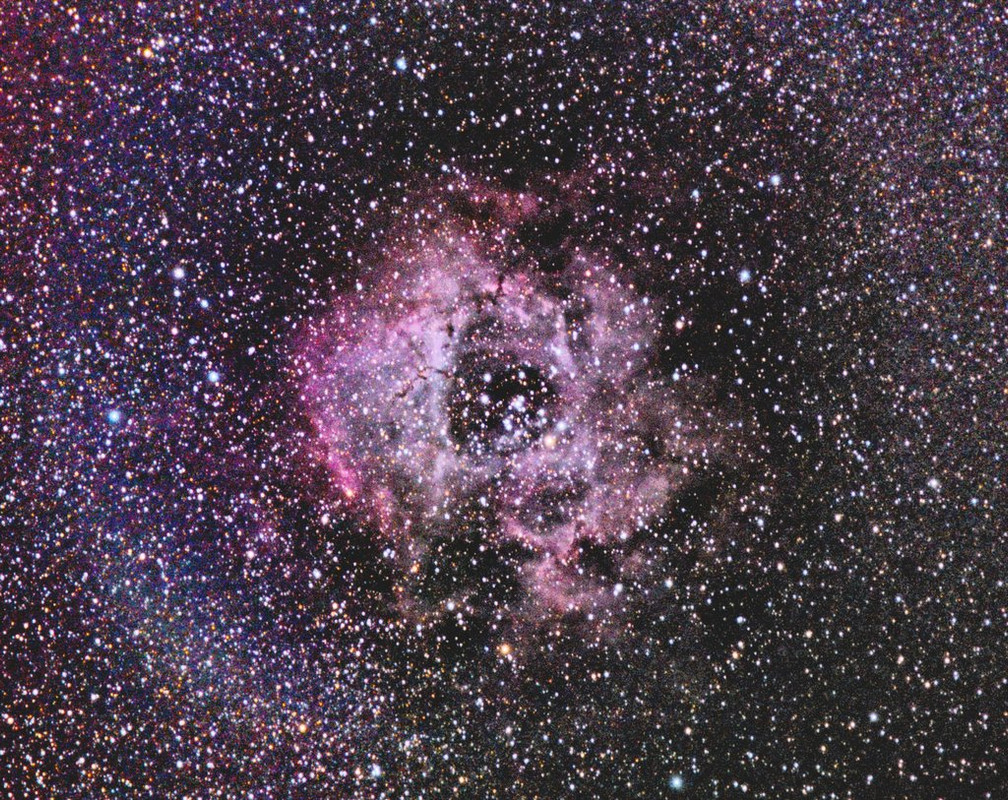 You can cleary see the the more fuzzy, greyish area to the left of the Rosette and in the upper corner on the right side. It's a complete circle if it wasn't cropped. It makes it a pain to edit and I have to severely clip that area. It's a huge problem when faint data is in the ring.
This was my edit after: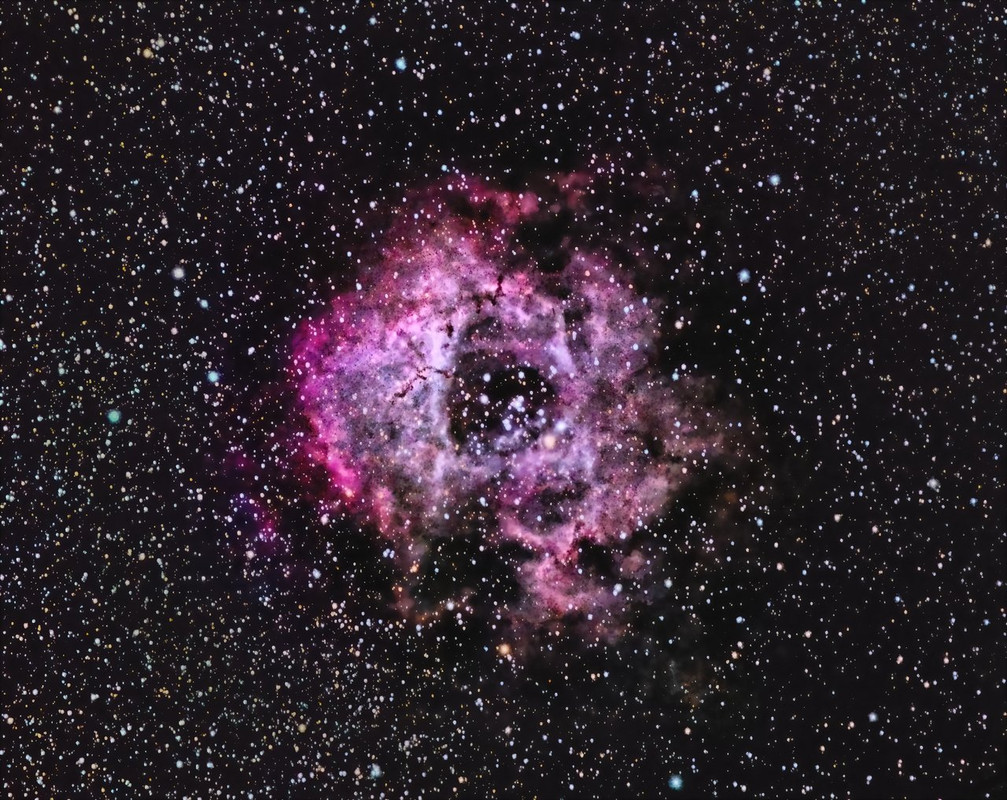 I mean I don't think it's that bad considering, but I'm missing data in the final edit.
Does anyone have a lens (not telescope) and know how to minimize this when collecting data or any postprocessing tricks?
Edited by rj144, 17 January 2022 - 01:06 AM.