Hello gang! Let's plan our CloudyNights EAA Gathering for February! It's West Coast North America's turn! And during the February gathering, let's plan for the 2022 Messier Marathon, which will be just one week later!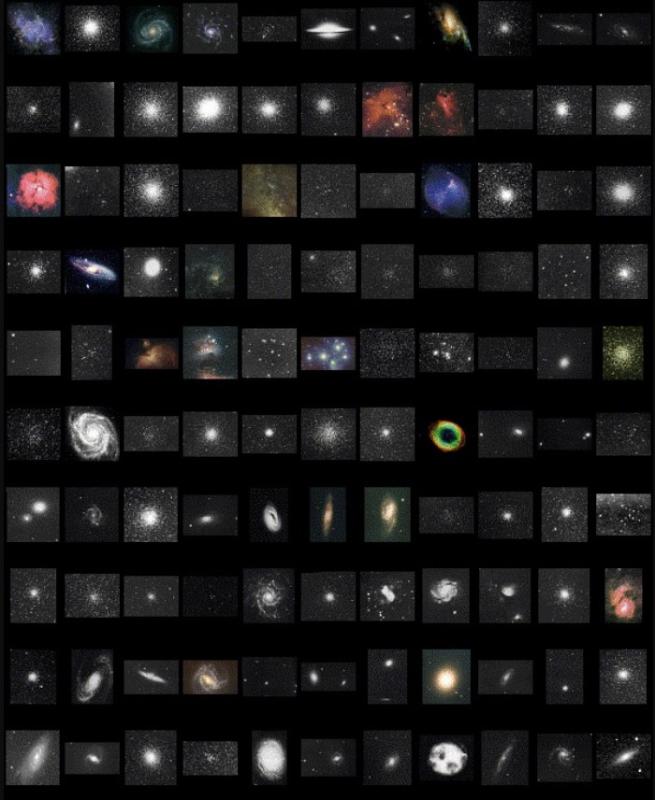 As you recall, we rotate for "ideal viewing conditions" from 1) Western Europe, to 2) North America Pacific Time Zone, then to 3) North America Eastern Time Zone, and then to 4) Australia, so that within 4 months, everybody gets ideal times and, hopefully, conditions.
So in partnership with some of our West Coast North America observers, they've selected Sunday evening, February 27th, 8pm to 10pm Los Angeles time.
To figure out what time that will be for you locally, just go to:
https://www.timeandd...9&p3=136&p4=240
To register, just go to this Zoom link:
https://us02web.zoom...3_ACaNuDKVdw1F4
Note that this link is the registration link, not the link to log on. After you register, you'll receive a custom-link just for your use. Please don't share it with others. Instead, please recommend they register separately. In this way, we know exactly how many to expect and how many might have a scope up and running - all in advance. So this means - please register in advance. Don't wait until the night of the gathering. Also, if you don't receive the log-on link from Zoom within a few minutes after registering, please check your spam folder. Sometimes, our colleagues are finding that certain email clients are sending those Zoom links into their "Promotions" tab (or plain "Spam"), sadly. If you STILL can't find it, just message me and we'll sort it out.
At these gatherings, we 1) try to share some "live views" from CloudyNights colleagues living in the region we're highlighting, 2) bring group members up to date on what we've been upgrading or working on recently (each of us gives a 3-minute to 5-minute update), 3) ask questions based on mysteries we're trying to solve, and 4) practice for the Messier Marathon, which will take place throughout the night beginning with astronomical darkness on March 5th, wherever you live in the world. To check out our most recent gathering, watch the recording at...
To experience the (more-or-less) full-length 2021 Messier Marathon all over again with us (if you dare), click to...
If you'd rather watch the 30-minute compressed version, which contains an image of all 110 Messier Catalogue objects (captured using EAA techniques), click to...
Again, at this February meeting, we'll go over in detail the way we can approach the Messier Marathon together as an EAA team. We invite any and all to participate with us, even if you haven't yet made it to any of the monthly meetings throughout the year. But please do try to come to this February meeting because we literally plan to rehearse the way the marathon will work, complete with demonstrating what we can do with the EAA "snapshot" images we capture throughout the Marathon together.
For those who REALLY want to take part in the full-meal-deal global Marathon, the Zoom/YouTube live-stream will begin March 5 at 9pm Adelaide time and continue through at least 5am West Coast North American time. To get a sense of when the Zoom link (and corresponding YouTube live-stream) will commence on March 5th, just click to:
https://www.timeandd...6&p4=179&p5=137
In this thread, we'll try to share all the details as well -- but the real dress rehearsal and "shake down" will take place at this February meeting, so, again, please use the Zoom link above to register and take part if at all possible. Hope to see you then!
Questions? Ask away! That's why we created this thread! : )
Doug and the 70+ CloudyNights EAA Team!